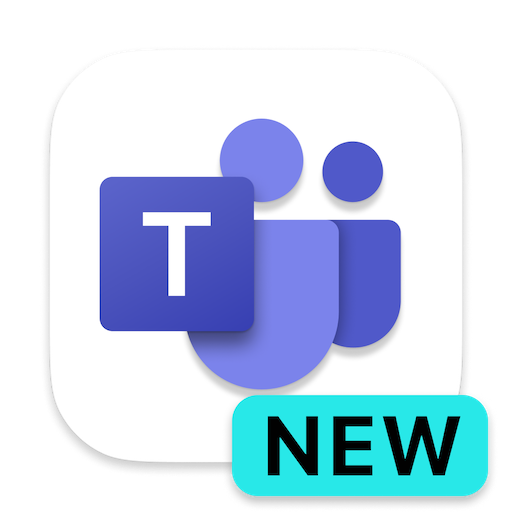 Microsoft just made a significant change to Microsoft Teams for Mac, and it appears to be having some tangible repercussions. Teams users may see up to three copies of Teams in their Mac's Applications folder:
Microsoft Teams
Microsoft Teams classic
Microsoft Teams (work or school)
With this change, many users have been encountering inconsistent behavior and crashing of the Teams applications. From what we've seen so far, the newest version, named Microsoft Teams (work or school) appears to be the most stable at the moment. We're still learning more about the situation as it develops, but here's our best understanding at the moment.
What happened?
Microsoft's new app (we'll refer to this as "work or school") has patched a key vulnerability in the WebP Library. This security fix is not present in the previous versions of Microsoft Teams, possibly including the "classic" version of the app. However, there are enough differences between the "work or school" version and the "classic" version that Microsoft opted to not replace the old app, but rather offer the newer version as a standalone installation. This means that some Macs will still only have the original "Microsoft Teams" application, some may have it renamed to "Microsoft Teams classic", and some may have both (plus the new "work or school" version).
What should I do?
If you've been experiencing any unusual behavior with the Teams application, we would recommend installing the new "work or school" version and using that instead. If you're an Ntiva client with your fleet enrolled in Addigy for support, you can find the installer for the new version of Teams in MacManage. We've also included a slew of new uninstaller options you can use to remove any individual version of Teams that may be present on your Mac: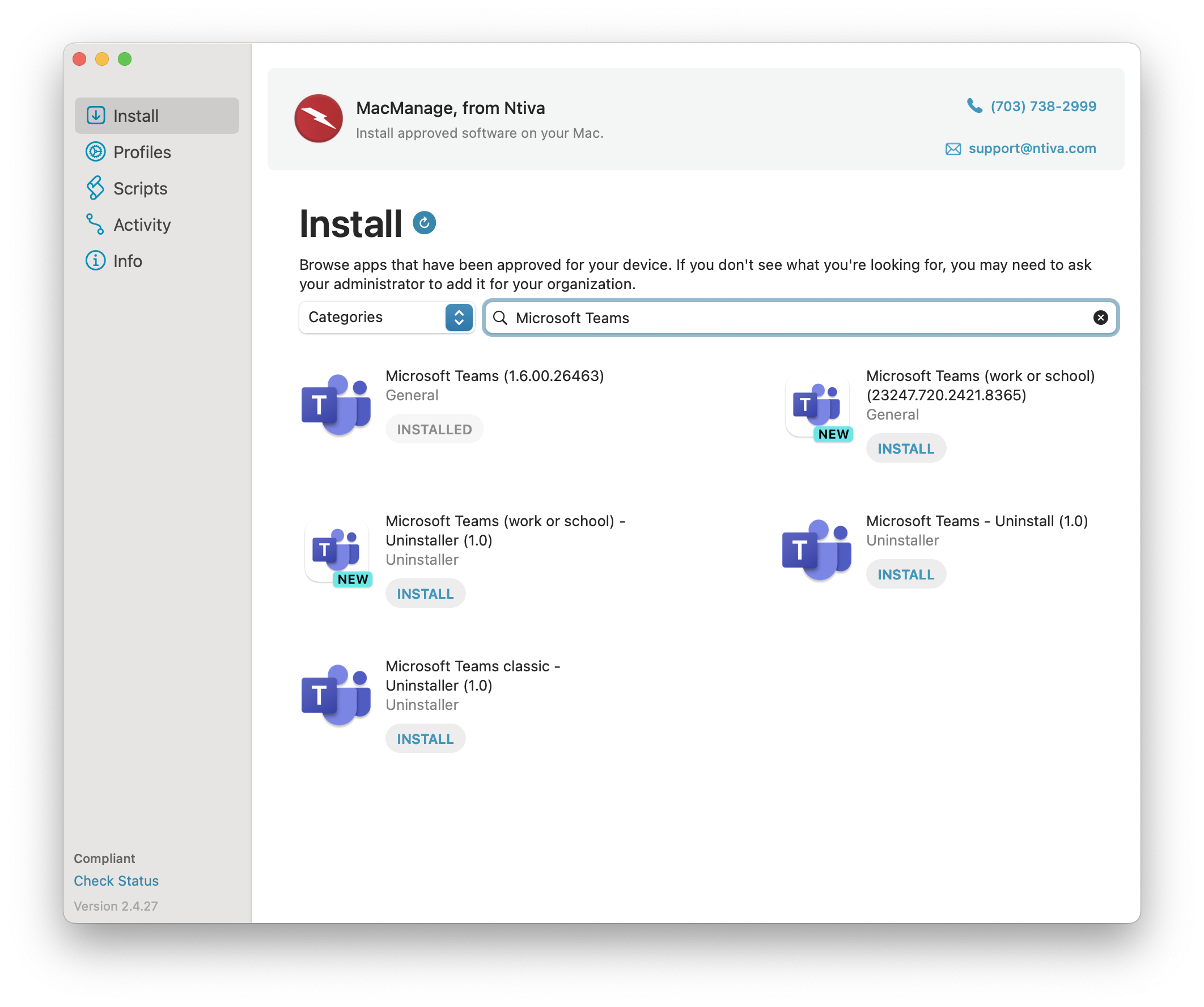 Since the versions can coexist, feel free to install the "work or school" version and try it out for a while before uninstalling the other versions.
If you don't see these items in MacManage, please reach out to your account manager so we can ensure they're scoped correctly to your organization. We can also automate the installation of the new "work or school" version of Teams - if you'd like for us to begin that for your organization, let us know.