Forget Computers is upgrading to a new Mobile Device Management (MDM) solution to better manage and support the Apple devices of our partners.
Why the change?
The new solution provides many improvements over our current one. Here are a few examples:
Devices will receive more consistent and timely Apple and third-party software updates.
Partners will have a more reliable and secure way to request remote support.
Partners will benefit from more direct access to device data, reports, and MDM commands.
What you need to know
The installation is mostly automatic; however, due to Apple's ever-increasing security and privacy standards, you may be presented with a few notifications you must approve.
During installation, you'll likely see a few popups like the ones below. In all cases, click 'OK.' Possible requests can come from names like 'bash,' 'auditor' or 'jamf.'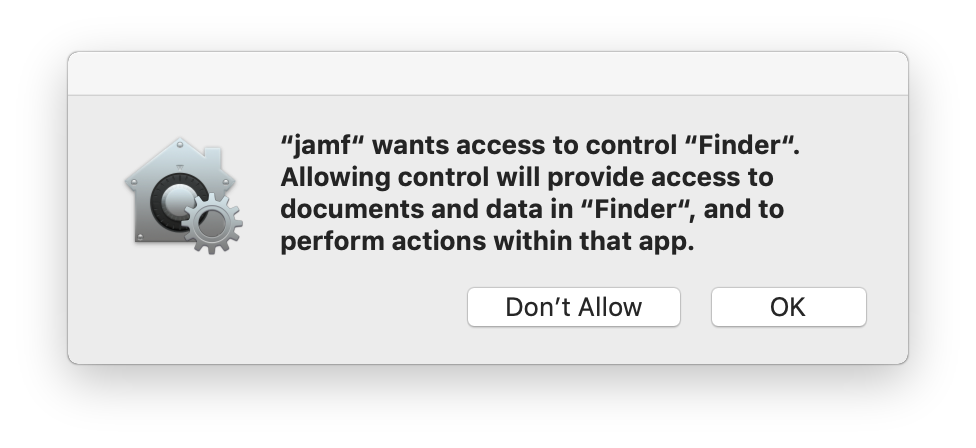 You will be prompted to approve the Your Company's Name MDM Profile. System Preferences will be opened, and the Profiles pane selected for you. Click the Approve button to enable our new software.
STEP 1

STEP 2