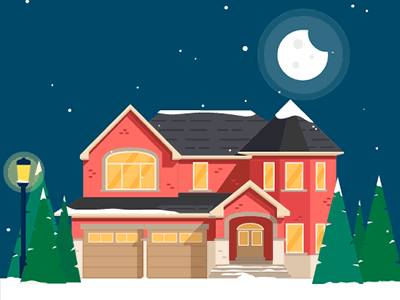 The holiday season is right around the corner! A festive time to share gifts of presents and presence with those we love and also a period of increased online activity. During the pre-holiday season, more and more of us are online to save a little time (and money) by shopping and buying stuff, making travel arrangements, and more. So it prolly makes sense that we face increased risks of running up against a range of not-so-festive stuff.
We can anticipate a 900-1000% increase in the amount of malware (viruses), phishing attempts, and other nasty stuff flying around out there this year; a trend that's likely to continue.
It's in that spirit that I post this friendly list of very basic DOs and DON'Ts each year to help protect you and yours this holiday season. Please – check it twice!
DO
DO use 2-Factor-Authentication on all your email, bank, and other online accounts. It can prevent >90% of cybercrimes. Check twofactorauth.org to see which of your online accounts does or does not support it. Here's why it's important:
2. DO be sure to keep your device's operating system (Windows, Android, iOS, iPadOS, macOS, etc), applications, and antivirus/antimalware up-to-date to keep clear of nasty things designed to steal your identity, hold your information for ransom, and more nefarious stuff.
3. DO uninstall stuff you don't use regularly (apps). Keeping the amount of apps and services on your devices at a minimum will make you less vulnerable to foul play.
4. DO purchase goods and services online only from companies you know and trust, such as established sellers. If it looks too good to be true, it probably is.
5. DO give yourself (and maybe others) the gift of choosing and using a password manager to help you and your loved ones stay safe all year long.
DON'T
6. DON'T go online unless your device has the latest software updates. Update your devices regularly with the latest security patches by turning on auto-update features to help minimize risks. See #2!
7. DON'T click on links or open attachments in email messages without taking care. It takes only a single, misguided click to start the new year off with a "Oh, no!"
8. DON'T make hasty online purchases. Check out the seller, what you are buying and the payment details before you pay. See #4, again!
9. DON'T disclose personal or sensitive information online or off (over the phone) without caution. Verify why the info is absolutely necessary to give out. Banks and credit card companies will never urge you to share personal details out-of-the-blue or ask you to login to your account via a link – be alert to these kinds of fraudulent messages. If you sense urgency, slow things down and say, "I'll call you back." Then don't.
Look sharp! Staying safe online isn't always easy so thanks for reading –> please share this with friends and family and help them start the new year off safe and smart.
Meanwhile, Happy Holidays – may all your wishes come true.
The awesome gif used in this post is by Brandon Do.