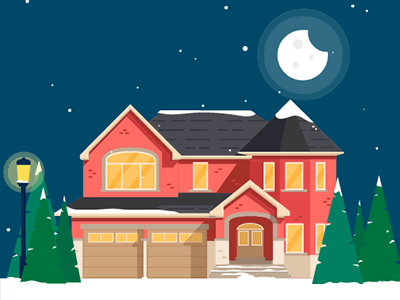 We're online more than ever, so we face increased risks of not-so-festive stuff that can kick the spirit right out of the season fast.
Historically, we can anticipate a 900-1000% increase in the number of attempted crimes. As the shopping season spins up, criminals get busier to optimize their chances of success.
Because of COVID, this trend started earlier in the year, heightened criminal activity like social-engineering, fraud, identity theft, and more is up across the board since the pandemic started and hasn't let up.
This is why I share this holiday list each year, basic DOs and DON'Ts help make the holidays as festive as possible for you and yours. Minimize your odds of becoming a victim of preventable crimes. Please check it twice.
DOs
DO use 2-Factor-Authentication on all your email, bank, and other online accounts. It can prevent >90% of cybercrimes. Check twofactorauth.org to see which of your online accounts are supported or or not.
DO be sure to keep your devices' software up-to-date (especially your new Smart TV – here's a handy guide for that), applications, and antivirus/anti-malware up-to-date to keep clear of nasty things designed to steal your identity, hold your information for ransom, and more undesirable stuff.
DO uninstall stuff you don't use regularly (apps). Keeping the amount of apps and services on your devices at a minimum will make you less vulnerable to foul play.
DO purchase goods and services online only from companies you know and trust, such as established sellers. If it looks too good to be true, it probably is.
DO give yourself (and maybe others) the gift of choosing and using a password manager to help you and your loved ones stay safe all year long.
DON'Ts
DON'T go online unless your device has the latest software updates. Update your devices regularly with the latest security patches by turning on auto-update features to help minimize risks. See #2!
DON'T click on links or open attachments in email messages without taking care. It takes only a single, misguided click to start the new year off with a "Oh, no!"
DON'T make hasty online purchases. Check out the seller, what you are buying and the payment details before you pay. See #4, again!
DON'T disclose personal or sensitive information online or off (over the phone) without caution. Verify why the info is absolutely necessary to give out. Banks and credit card companies will never urge you to share personal details out-of-the-blue or ask you to login to your account via a link – be alert to these kinds of fraudulent messages. If you sense urgency, slow things down and say, "I'll call you back," and hang up. Then don't call them back.
Thanks for reading and Happy Holidays – here's to starting the new year off safe, smart, and as happy as possible.
The awesome gif used in this post is by Brandon Do.