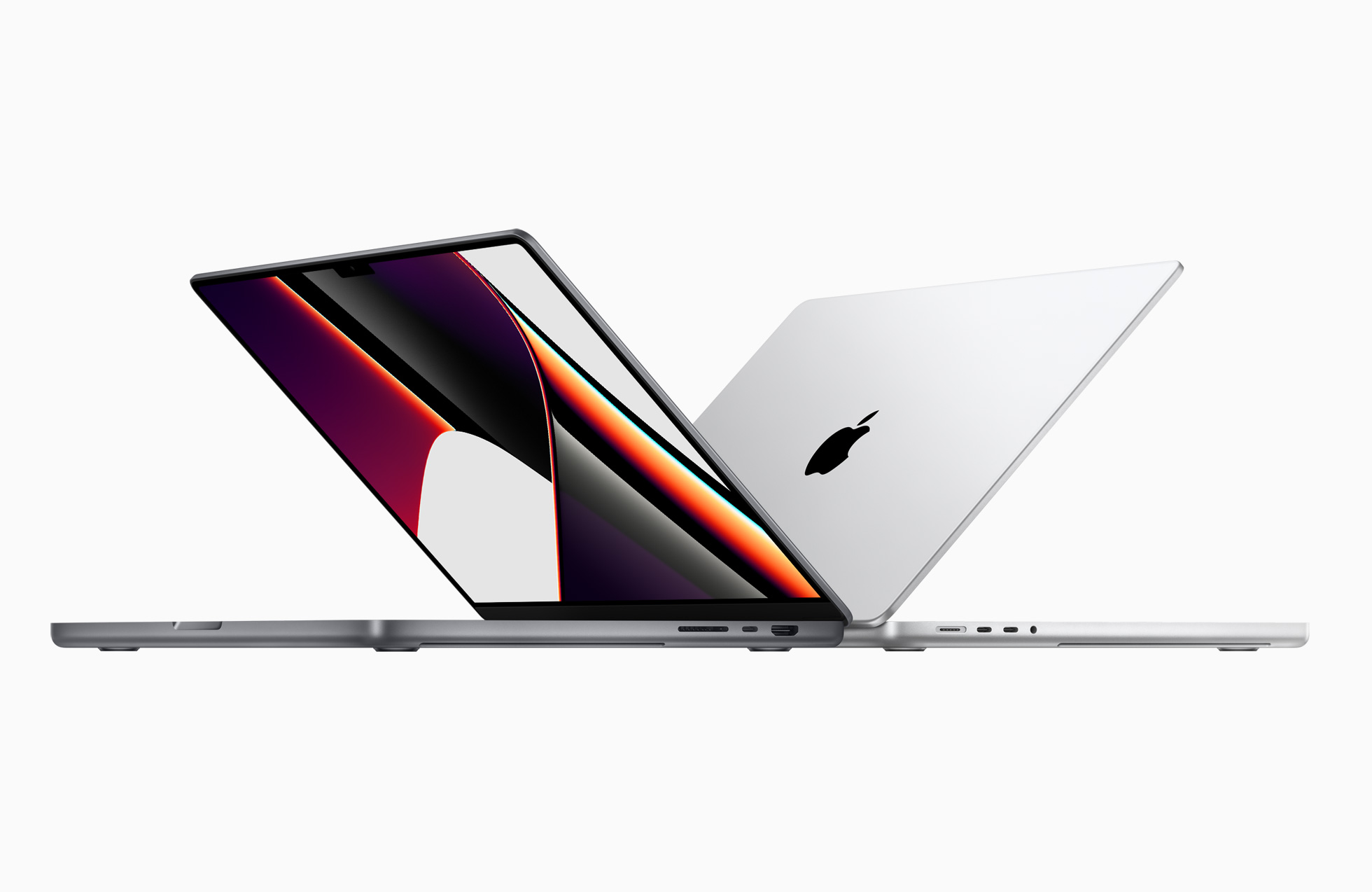 Always consider how your team will use a new Mac before placing a new Mac order. To help you get started, here's a general breakdown of what Mac notebooks look like today:
M1 chip is for

general office work

(Microsoft 365) and is limited to one external display.

13-inch MacBook Air starting at $999
13-inch MacBook Pro starting at $1,299
M1 Pro chip is for

creative professional work

(Adobe Creative Cloud Suite)

14-inch MacBook Pro starting at $1,999
16-inch MacBook Pro starting at $2,499
M1 Max chip is for

video editors

(Final Cut Pro and Adobe Premiere) and developers.

14-inch MacBook Pros starting at $2,899
16-inch MacBook Pros starting at $3,099
The AppleCare extended warranty (3-years total) for hardware repairs is recommended for all Macs.
WHERE TO BUY
If you have fewer than ten Macs and work with Ntiva, then you can buy through our procurement team — or anywhere you prefer. If you have ten or more Macs, then work with us or Apple Retail to set up a free online Custom Apple Store and Apple Business Manager account. These are two essential solutions that enable you to take full advantage of the Apple ecosystem. Plus, you'll qualify for Apple discounts, starting at a yearly spend of $5,000.
LOOKING FOR A DEAL?
Apple rarely discounts, so beware of third-party deals that look too good to be true. There's typically a reason for these discounts. Although you may want a bargain at home, you want a solid computer so your team can be productive and satisfied at work.
Refurbished devices directly from Apple can get you a discounted price if you're not concerned about having the latest technology. However, it can be challenging to secure these because the inventory changes quickly.
Are you looking for an even better deal? The Mac mini is in the $700-$900 range, but remember, it needs additional investments in a display, keyboard, and mouse.