You may notice a new cross-shaped icon in your menu bar on your enrolled Mac. Meet SupportMenu, a lightweight application that can give you some basic information about your device and help you get in touch with Ntiva's support team.
SupportMenu will let you know if an available macOS update is detected, if you're running low on space, or if you've gone more than 30 days without rebooting. If you need to install an application on your Mac, click the MacManage button to launch a self-service tool that can help you install many approved applications with one click. Have a question for the support desk? You can use the Email Support button to reach out, or even use the Schedule Support button to
NOTE: SupportMenu only runs on macOS 11 Big Sur or later. We strongly encourage our clients to run the latest macOS. Contact us for assistance with upgrading.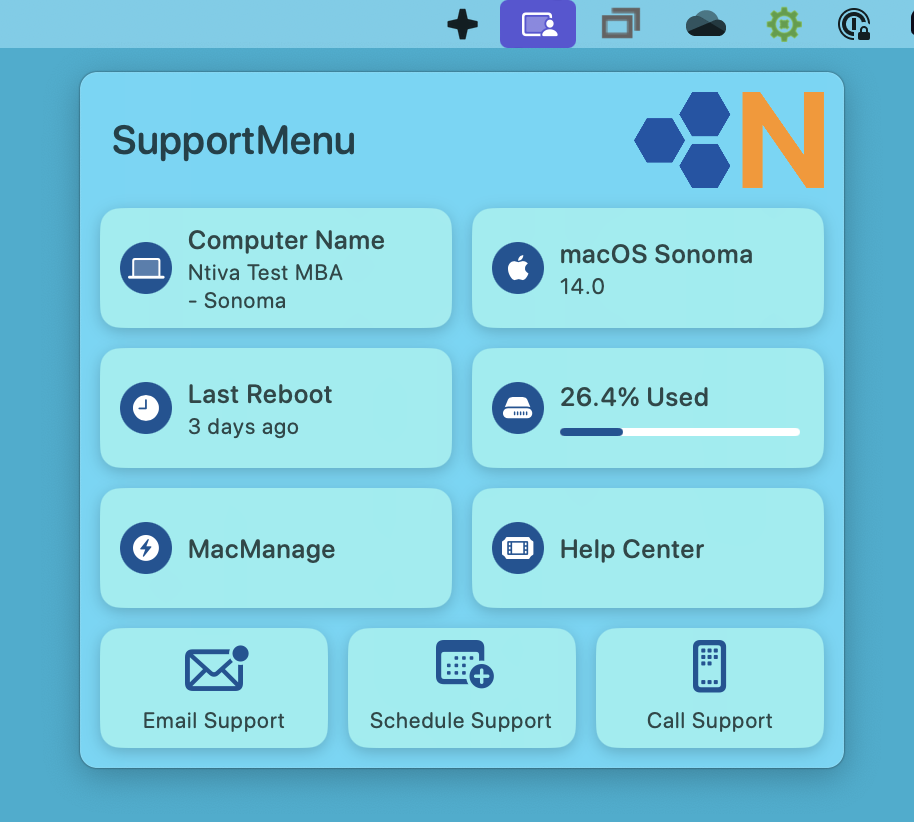 Also, see Service Desk Details & Quick Tips.