SUMMARY: Only change your synced Addigy Identity password via your Identity Provider (Azure/Microsoft, Google, Okta), never via System Preferences/Settings on your Mac
Once you've enabled Addigy Identity, your Mac password will be synced to your email password. Going forward, you should always update your password via your identity provider first, and then sync the change to your Mac. Here's what to expect should you try to change your password in different places:


Identity Provider (Azure, Google, Okta)
When you reset your email password, we recommend logging out of your Mac (not rebooting) by clicking on the Apple menu and selecting Log Out Username:
You'll be taken back to the Addigy Identity login screen — sign in with your new password
, and you'll be asked for your old password to update your account: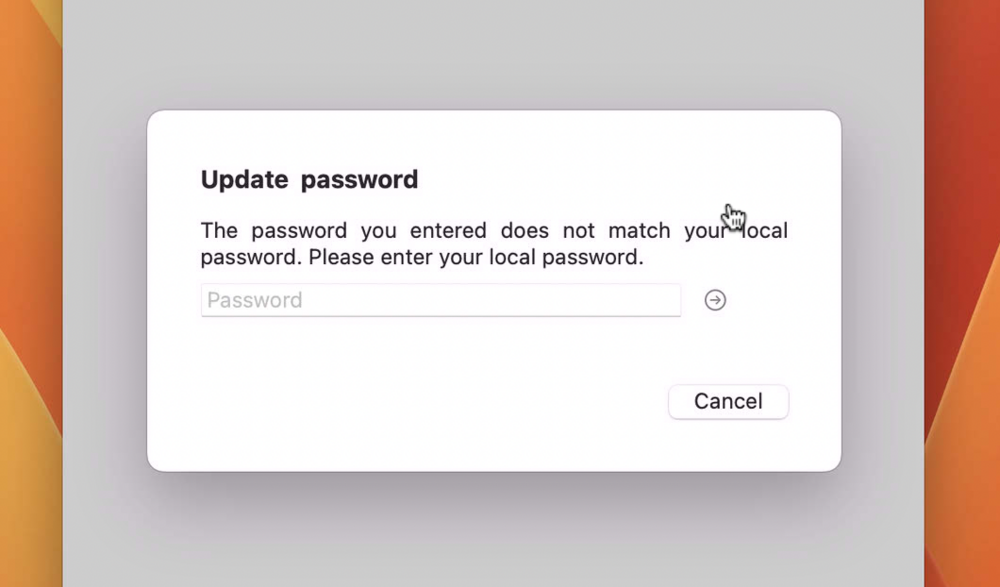 Changing your password in this fashion will also update your FileVault password, keeping your login experience smooth. If you reboot instead of logging out, you may need to unlock your Mac with your old login password before signing into Addigy Identity with your new password.

System Preferences
Please don't try to change your Mac login password in System Preferences. If you do this, your password will be overwritten to your email password during your next login.
NOTE
When Addigy Identity is first installed on your Mac, we recommend you log out rather than reboot to access it for the first time. If you reboot, you'll end up at the FileVault decryption screen, which will ask for your local (old) Mac password before you sync it with your email password.