WE ARE DROWNING IN INFORMATION
BUT STARVED FOR KNOWLEDGE

John Naisbitt, from his book Megatrends, 
published in 1982 (Yes, 35 yrs ago!)




Drowning in Data
We live in a world where it's far too easy to collect data. However, it's not the amount of data that's important; it's what organizations do with this information that matters most. Data collection is only useful if we can deftly transform information into action. We simply don't have time to evaluate all the data we collect. Even given the time, we may lack the patience (or experience) to get through it all. We need help! We need help from automated systems to parse and filter the deluge, and we need more eyes on the situation. Processing data today requires a team effort focused on exposing information that is organized, structured, and presented in the best context so we can turn our data into action!
Winning Teams Take Action
Teams who fail to efficiently leverage data waste precious time missing opportunities to deliver a better experience to their clients and greater job satisfaction to their employees. This inefficiency leads to a reactive rather than proactive workflow. When problems come to light, inefficient teams hunt through logs and reports in hopes of finding anything to help make sense of the problem. As the amount of data grows, so does the difficulty in finding what's needed. Combine this challenge with the pressure to respond quickly, and it's not surprising that critical information is often slow to uncover (if it can be found at all). These missed opportunities cause frustration for support desk staff and the customers they serve.
In contrast, high-performing teams regularly and promptly turn data into action. They spend much less time reacting to rapidly changing environments — even as their data sets grow. This efficiency in identifying critical data allows them to spend more quality time with their customers, and to focus on strategic initiatives like reducing risk and improving communications. They accomplish this by being smart about how they filter and display their data. Smart filtering allows knowledge workers to focus on a smaller, more meaningful data set, enabling them to take informed action swiftly.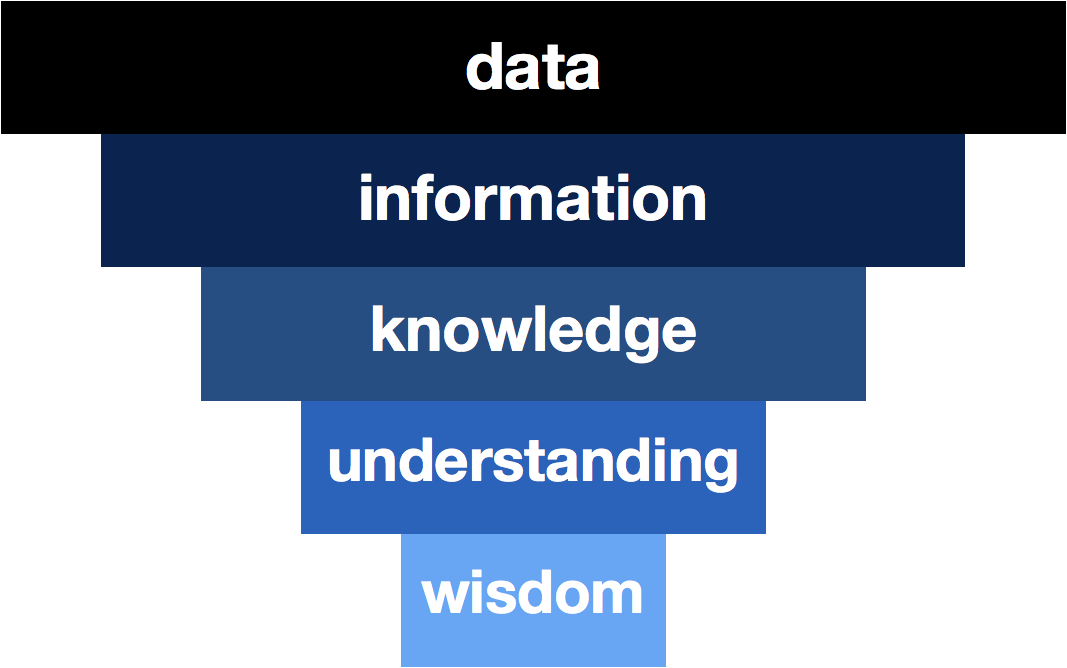 Winning Teams Get People Involved
High-performing teams also get more people involved. They put their egos aside and avoid working alone because they understand that having more people — with varied experiences and perspectives — analyzing data can be helpful. Individuals who participate in information sharing are more engaged than those who are not invited to participate. They feel more empowered and respected. This participation results in more cooperative teams who find greater success in working together.
Getting more people involved can also reduce the amount of time spent generating reports. Business teams are often required to produce reports for audits, to validate compliance, or to make informed business decisions. Creating these documents is critical, though often time-consuming. Most organizations lack good systems for accessing data quickly or in a form that intuitively pivots to action. Even if systems are in place, delivering reports can be a slow and laborious process. One cause for the delay is that getting more people involved typically requires additional training. Training costs valuable time, so the act of generating reports falls to the responsibility of a select few "trained" individuals. Efficient teams find ways to share information and empower colleagues to take action on their own (or to escalate concerns). Winning teams find ways to get more people involved and turn data into action.


SMART DATA
The right data, in the right place,
at the right time.


Quick Access to Smart Data
Imagine operating in a world where spreadsheets and paper reports are replaced with easy-to-read "smart data" that is always up-to-date, securely available from anywhere, and requires zero training to understand. Imagine quickly and easily sharing information with your team that provides ongoing value by presenting it in a way that is intuitively usable and actionable. Providing unencumbered access to smart data is what we set out to accomplish when we built Vision-Bot (previously called Device Scout, and then simply, Dashboard). Before we started using Jamf Pro (in 2007), we didn't have a clear picture of what we were managing. We had only snippets of information that would become out-of-date and unreliable as quickly as we collected it. Once we started using Jamf Pro, we had immediate access to a wealth of data. However, we kept missing things — particularly as our inventory of devices grew. It wasn't that the data points weren't there, we simply weren't seeing them. We needed a way for our support desk staff to quickly find the right data, in the right place, at the right time.
Additionally, we wanted to share the information we collected with our clients in a way that was immediately understandable. When evaluating what information to present within Vision-Bot, we were careful not just to regurgitate the heap of data collected in Jamf Pro. Our goal was simple: focus on potentially actionable problem areas. We wanted anything that wasn't healthy to standout and bubble to the top so it was easy to identify. Our support desk is a fast-paced environment — if someone contacts us with a device that is running well, we likely won't dwell on it. We are more concerned with quickly identifying opportunities to stay ahead of trouble before it starts. Vision-Bot is built to display this information so it can't be missed, even to those untrained in providing technology support. Vision-Bot provides structure and intelligence to our Jamf Pro data so our team — and others — can more quickly take action. 

Workflow: Zendesk > Vision-Bot > Jamf Pro

Before we created Vision-Bot, we didn't immediately know which device a client was using when they contacted us. We would go looking for their device in Jamf Pro, but this was time-consuming, and it was easy to overlook possible warning signs in the morass of data points.
Today, through Zendesk & Vision-Bot integration, we see a summary of device data next to each ticket. Is it a desktop or notebook? What version of macOS is it running? Has it checked in recently? Is it in or out of warranty? At first glance, is the device in a healthy state? When more details are needed, we click the "Open in Vision-Bot" link to view the device's full Vision-Bot page.
This information is helpful, but there are times when we need to know more. If that is the case, we can click links for Model and Warranty info from Apple. Links to Memory upgrade information redirect to Other World Computing. We can also jump directly to the device record in Jamf Pro to explore all the information available for this device. If I'm not authorized to view or edit information in Jamf Pro, then I can escalate to Tier-2 Support.


SMART FILTERS





Vision-Bot's ability to quickly identify problem areas 
may be the most powerful feature that will immediately benefit
new and experienced Jamf Pro users alike.
Workflow: Vision-Bot > Jamf Pro
Let's walk through two more scenarios where we don't use Zendesk for ticketing.
When a client calls, we can go straight to Vision-Bot and use the fast, built-in search feature to find their device. We can also browse their organization's devices by location or departments, with the additional ability to view by name, age, model, or OS.
Sometimes we're not looking for a particular device. Instead, we're routinely scanning identifiable problems before they become severe (in a single organization or across several). Vision-Bot's ability to quickly identify problem areas may be the most powerful feature that will immediately benefit new and experienced Jamf Pro users alike.
Generate and Share Live Reports
Another example of how we use Vision-Bot is when strategizing and planning with clients. It is valuable to review a customer's devices and focus on areas to address before moving ahead with a budget or project. For these scenarios, we use the Generate Report feature of Vision-Bot. This was once a manual process that required us to create and export reports for delivery as spreadsheets. Today, we provide our clients with Dashboard logins so they can autonomously get what they need out of the system. We can even allow them to invite and manage their own team member's access to Dashboard. In all cases, accounts can access only the devices they are authorized to view — both in Dashboard and in our Jamf Pro server.
Vision-Bot in Various Environments
Vision-Bot works well across several industries, including our Managed Service Provider (MSP) business, Higher Education, School Districts, Retail Environments, Small-to-Medium and Enterprise Businesses, and Healthcare Systems.
Vision-Bot allows you to run reports across all of your organization's devices, or you can provide team leaders in a particular school, store, region, or building curated access to only the devices in their location. You can go even further, with controls to limit access to the devices in specific classrooms, departments, or mobile carts. If employees, teachers or students have a concern or question about a device's health based on their use of Vision-Bot, they can escalate to your support team for assistance. Getting more eyes on the situation is always helpful!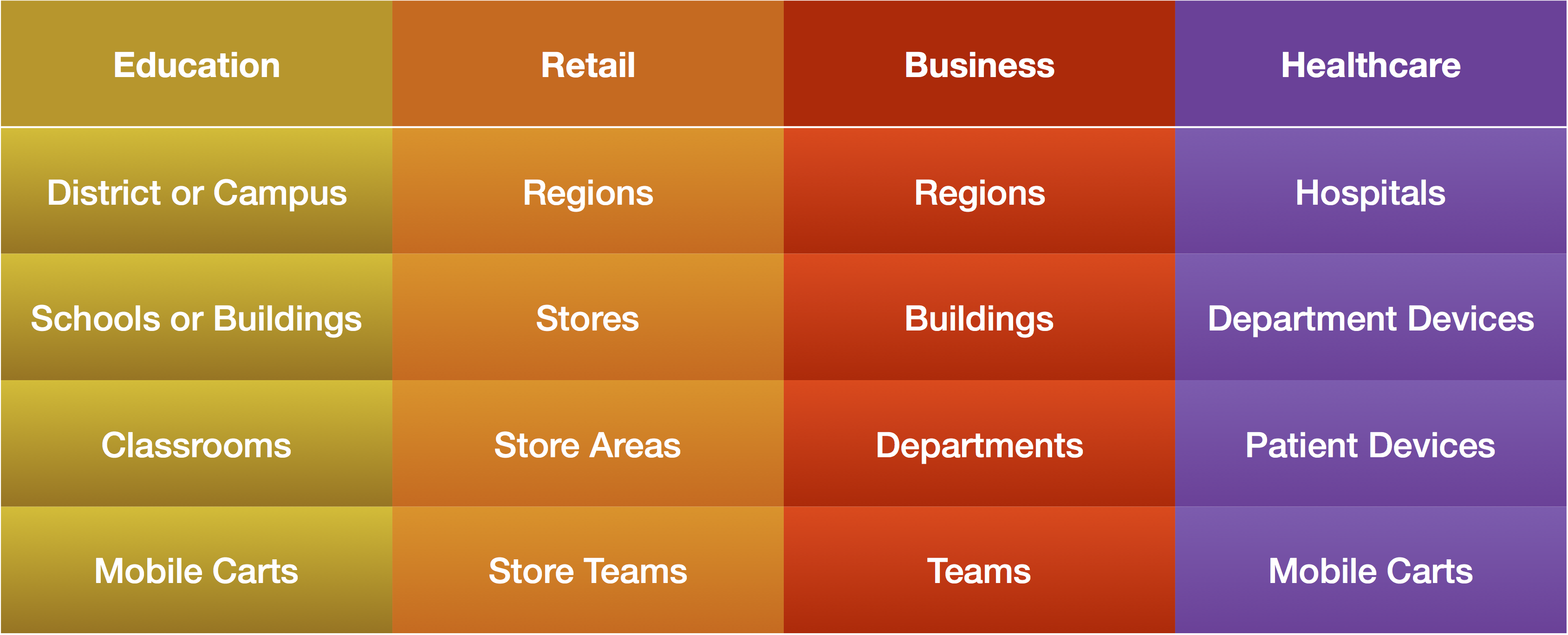 Take Action Today!
Vision-Bot makes a great addition to any Jamf Pro solution. It offers valuable insight into the Apple devices your teams is responsible for managing and supporting. It requires little to no training so you can get more people involved and engaged in the well-being of their technology. If you're ready to take action and elevate your data — and team — to the next level, then sign up for Vision-Bot today or contact us with any questions.
This article is a companion piece to a webinar Forget Computers recorded with Jamf in late February 2017.
Visit the Vision-Bot web page for more information.