Welcome to Vision-Bot! This online dashboard can be used to assess the state of your enrolled Apple devices.
Signing in
Access Vision-Bot at https://vision-bot.app/ to log in. If you've forgotten your password, use the Forgot password button to send yourself a password reset email. MFA codes will be emailed to you during login attempts.
Devices List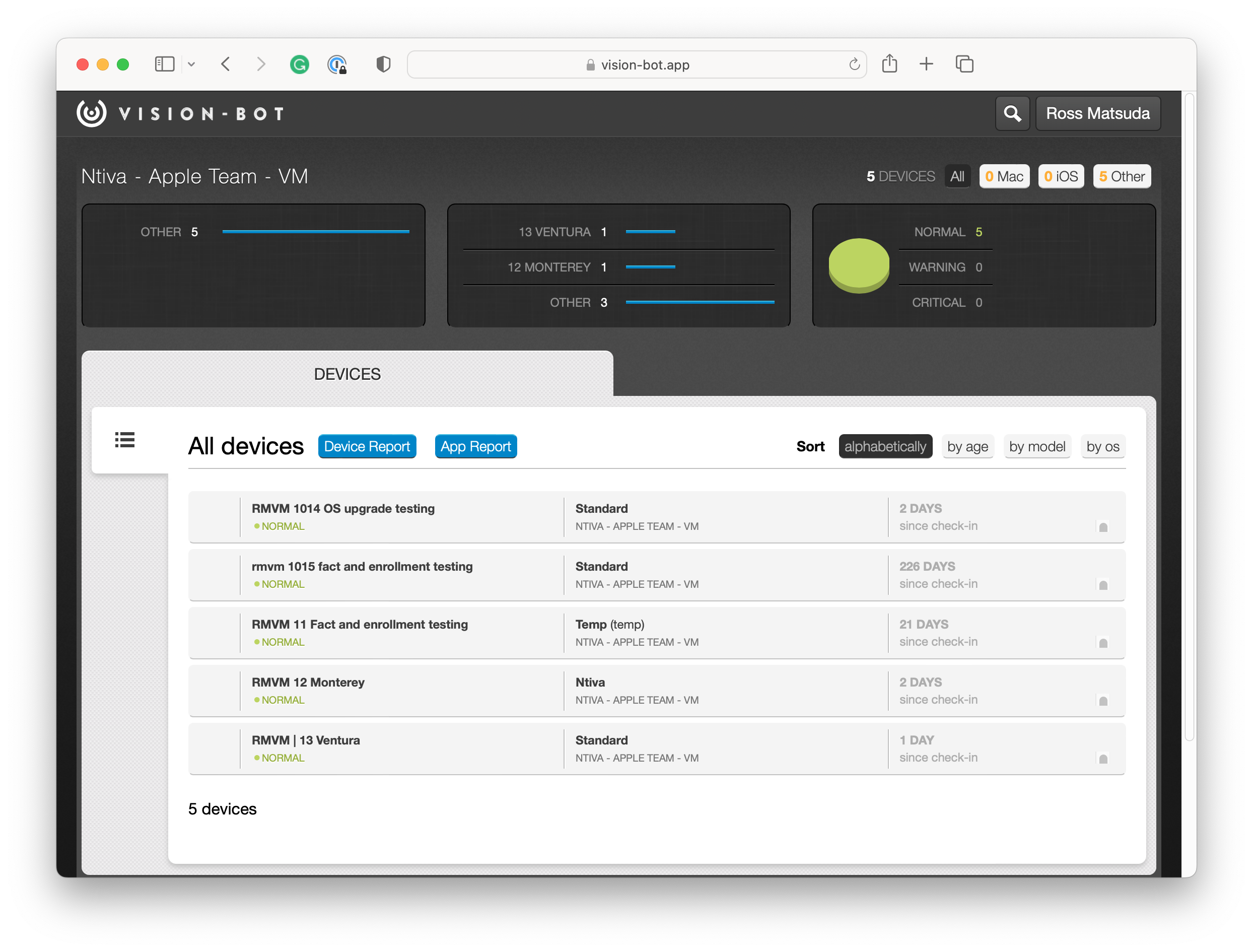 Once you're signed in, you will be looking at a list of your devices, or if your organization has multiple device groups, you may have a "Teams" tab visible allowing you to select a subset of your devices. When viewing your list of devices, you have many options:
Device Report
Clicking this button will create a customizable spreadsheet of information about your devices - you can show/hide columns using the Column visibility button and export the spreadsheet as a CSV for local editing:

App Report
Similar to the Device Report, you can use the App Report to check what applications are installed across all of your devices.


Sort
Click on the sort options on the right to arrange your devices by name (alphabetically), age, model, or operating system version.


Alerts
On the left column of your Devices list, you may see some additional tabs like these:

Click on any of the tabs to get more information on the alerts and filter your device list to only devices relevant to said alert. These alerts can include things like "Last Check-in", "Last Backup", "Disk Encryption", and more.
Click on any device to get more information.
Single Device View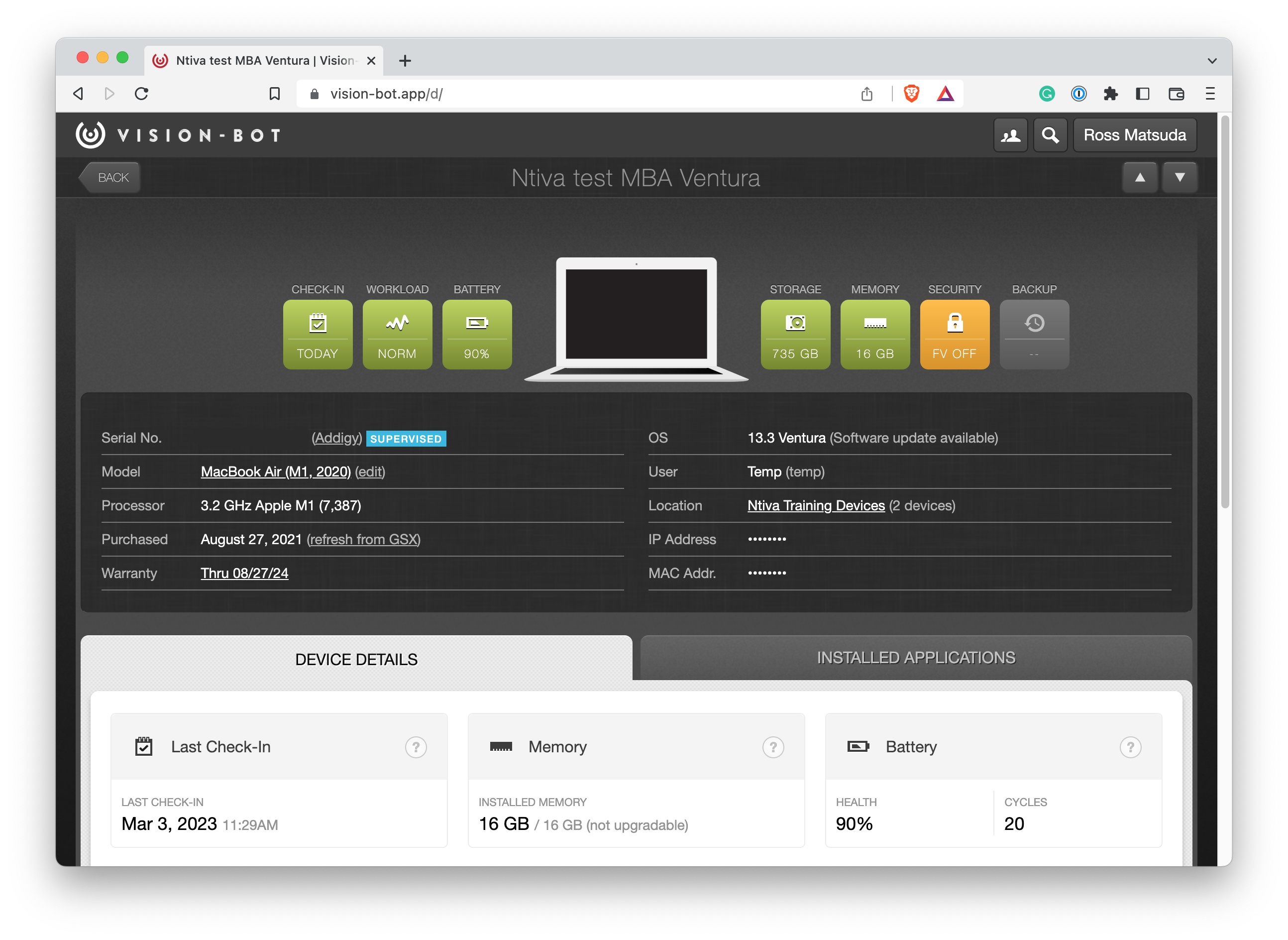 From this page, you can see helpful information about the device you selected. More detailed information will be below, in the Device Details section, or you can click the Installed Applications tab to view all the apps on this device. Please note that some facts, including the Installed Applications list, may not be available for iOS devices.
Profile Settings
To change your settings, click on the button with your name in the top-right corner and select "My Profile":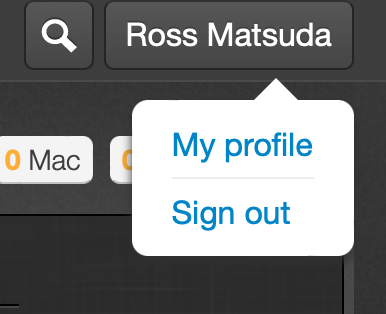 You'll be able to change your name, email, and password here. You can also opt-in or out of weekly, emailed reports about your devices.