Save time and boost productivity by seamlessly blending business communications into your Microsoft work environment. Choose to integrate RingCentral into Outlook on the Web or Desktop — or both!
UPDATE - Microsoft replaced the RingCentral Plug-in with an Add-in. Ask your Office 365 administrator to centrally deploy the RingCentral Meetings - Outlook Add-in for your entire team.
Outlook on the Web
If you use Outlook on the web, then download the RingCentral for Office 365 Chrome Extension.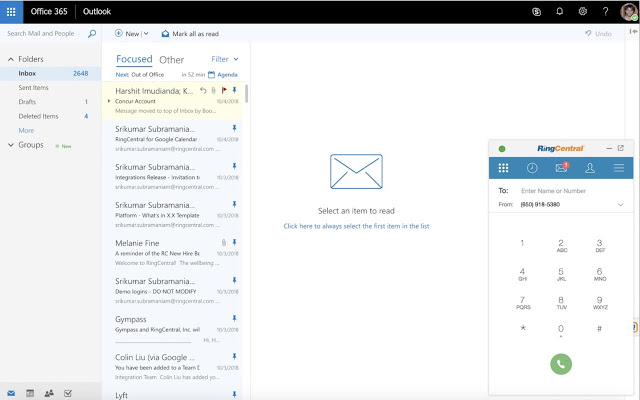 OLD macOS Information...
Outlook on the Desktop
If you run macOS 10.13 or older and Outlook on your Desktop then follow these instructions to get the RingCentral Meetings Plugin for Microsoft Outlook on Mac, Download for macOS 10.13 or older.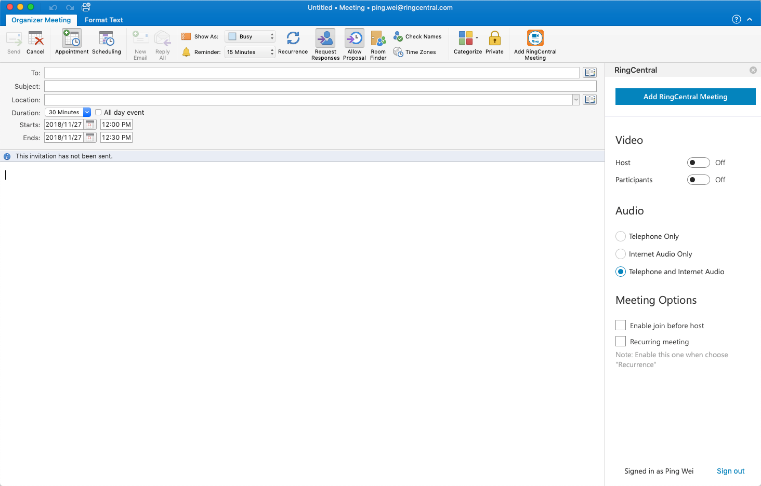 Additional help can be found at https://support.ringcentral.com/