Vision-Bot makes it easy to quickly identify devices that may qualify for the following Exchange and Repair Extension Programs from Apple:
You can identify these devices by the yellow R## tags shown next to the model number on the device detail page. Click the R## repair icon to learn more and verify if your device qualifies. Some devices may qualify for more than one program. The device example below qualifies for both the R09 and R10 programs.

Potentially qualifying devices are also listed within the Repair side-tab (wrench icon) on the DEVICES page. If you do not see a Repair side-tab, then you have no qualifying devices. (Yea!)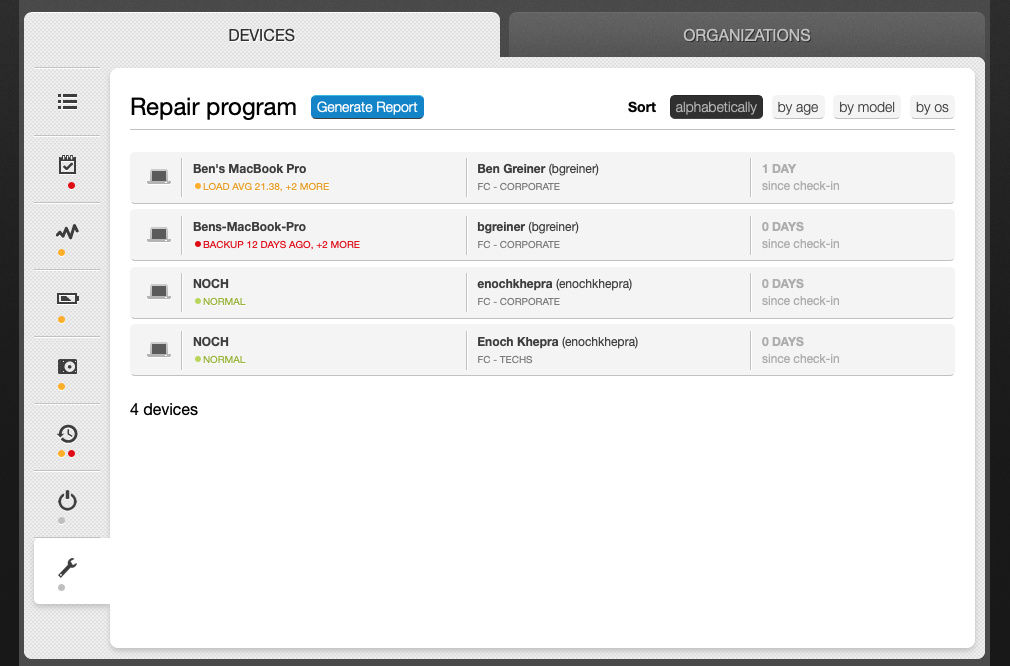 At this time, Vision-Bot does not know if a device has been repaired and there is no way to tag a device in Vision-Bot as repaired.