With RingCentral are a few ways to invite multiple people into a call using the RingCentral app (macOS or iOS).
1. Multi-way Conference
This is the way to add someone to an existing call. The Add button lets you add up to 6 multi-way conference call participants to your active call.


NOTE: Once the multi-way Conference reached the maximum number of participants, you will no longer see the option to add more.
2. Conference Bridge
This is a traditional conference call. You email everyone the call number (with RingCentral it's always the same number: 267-930-4000) and give them your unique Participants code. (When you call in you'll want to enter your unique Host code — do not share this code.)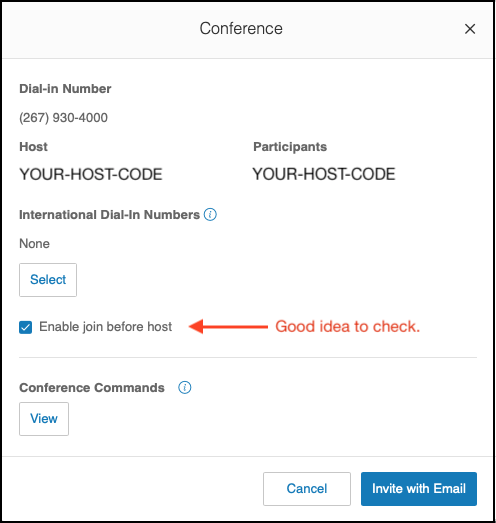 You can find your unique conference information by visiting https://login.ringcentral.com/ and clicking the conference icon (upper-right) once you're logged in...

3. RingCentral Meeting
This is the modern way to host a meeting (and my personal favorite). It gives you all the benefits of a traditional conference call with the additional benefits of meeting with video, messaging, and screen sharing. The best way to host a meeting is to Start or Schedule a meeting using the RingCentral app.