It's not uncommon to experience audio issues when switching between devices (Mac and iPhone) or applications (Zoom, RingCentral, GoToMeeting). These issues are almost always related to the audio settings of the Mac and the application. One would think these never change but they do so it's helpful to check these areas when problems arise...
1. Confirm Your Mac Sound
Open Apple Menu > System Preferences > Sound and check both your Output and Input
OUPUT - Can you hear them?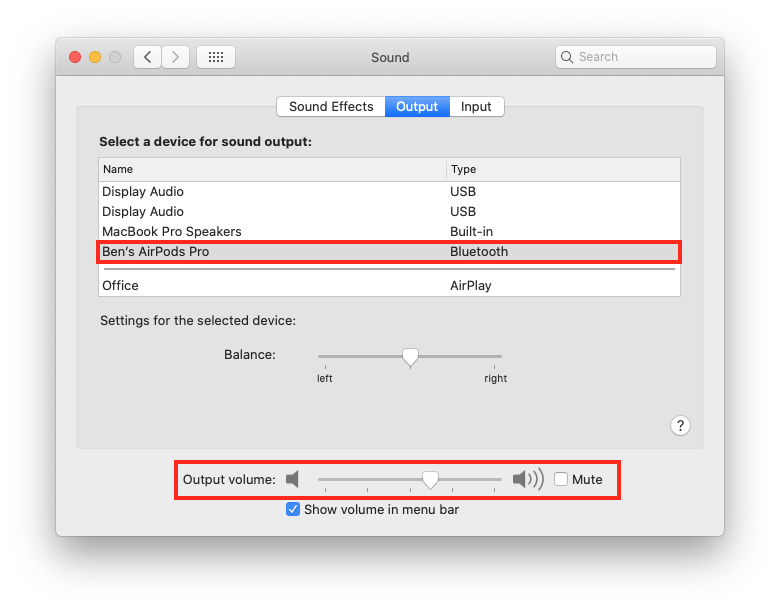 INPUT - Can they hear you?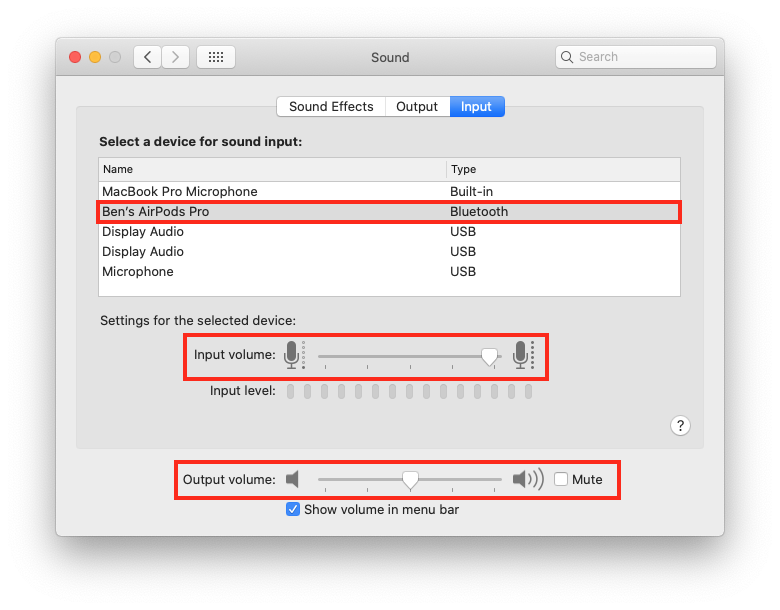 2. Confirm The Application Settings
Every app will have different settings, but they are all similar in that you must verify your microphone (input) and speaker (output) sources — and the volume levels (sometimes for both). See our related articles, Fix Audio Issues in RingCentral and Fix Audio Issues in Microsoft Teams.

If you don't see your microphone source as an option, you may need to authorize the application to use your microphone. Open Apple Menu > System Preferences > Security & Privacy > Privacy at the top and Microphone on the left to ensure your application has access to your microphone.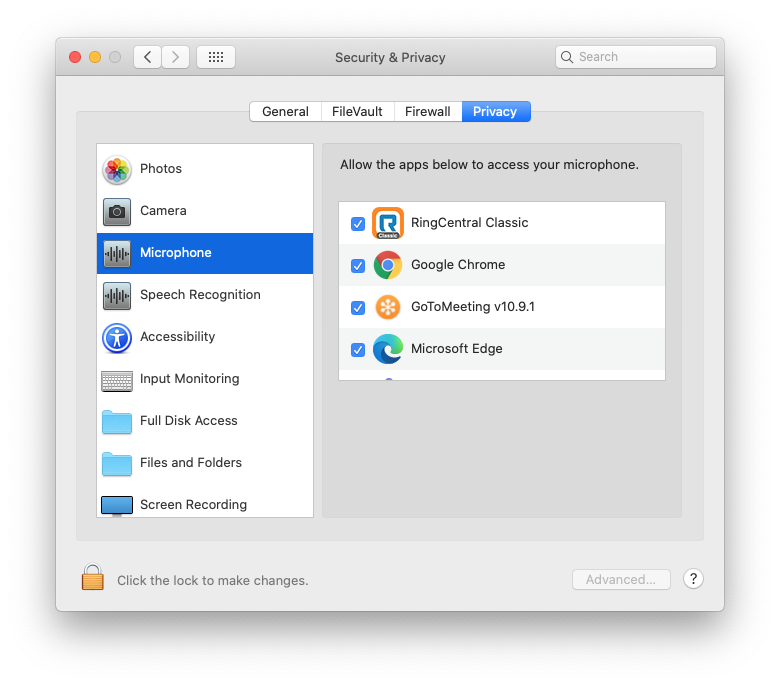 Still Not Working?
If your settings are solid then try restarting your application or your Mac — and recheck your settings after the restart. If problems remain it's possible there is a hardware issue (especially if the devices has recently been dropped or suffered liquid damage). If you're a client of Forget Computers we can help you troubleshoot.