RingCentral continues their effort to transition from RingCentral Meetings (which relies on Zoom) to an all new platform they call RingCentral Video. Here's how you can try it out. Before you do beware of these caveats (that we know of so far — features could change).
STEP 1 - Be sure you're running the new RingCentral.app (and not the old RingCentral Classic.app).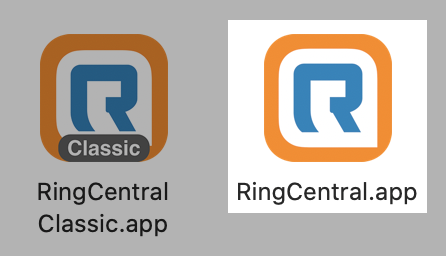 STEP 2 - Open RingCentral > Preferences > Video and set your Video service to RingCentral Video (you can switch back to RingCentral Meetings later if necessary).



STEP 3 - Start or schedule a meeting and let us know what you think! Remember your Personal Meeting ID will change.
The Pros & Cons
PROS
More video participants — from 100 to a whopping 200!
No app download needed for invitees — To join a meeting, just click a link straight from the web without needing to download anything.
New, and simplified, RingCentral Video Outlook Add-In. NOTE: We recommend deploying this as an Admin across your entire organization. Also, this replaces the old RingCentral Meeting Add-in.
CONS
The number of visible participants is limited to 16.
No Waiting Room.
No Breakout Rooms.
You are assigned a new Personal Meeting ID.