Egnyte Connect makes it easy to share content inside and outside of your organization through Share links. It's important to understand how each of the three Share options work. From your macOS Finder right-click any file or folder to get the Share options...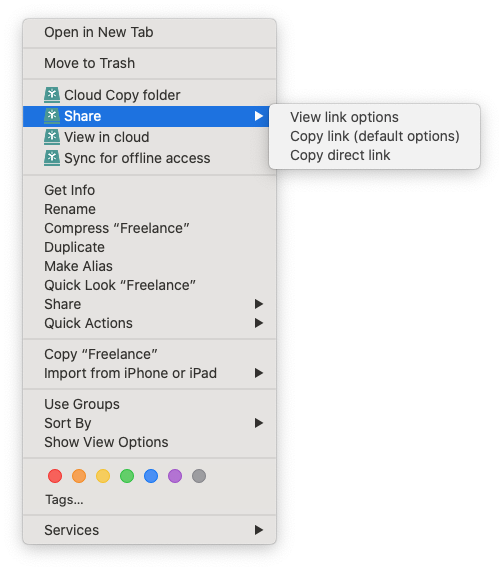 1. View link options
This will take you online where you can change the default link options and copy or email the link. Unless you have a need to change the defaults, you can typically ignore this option.
2. Copy link (default options)
This is the most common and easiest way to share links with people outside your organization. You can also use this to temporarily share link with people inside your organization who do not have direct access to the file or folder. However, before sharing, please consider there may be a security or privacy reason why they don't have access.
3. Copy direct link
This is the best way to share links inside your organization — with those who have a login to Egnyte and access to the file or folder you are sharing.
Additional Resources