MacManage is available for use by all Ntiva partners. Located in the Applications folder, the MacManage app lets users install or update approved applications and run maintenance tasks without Admin assistance.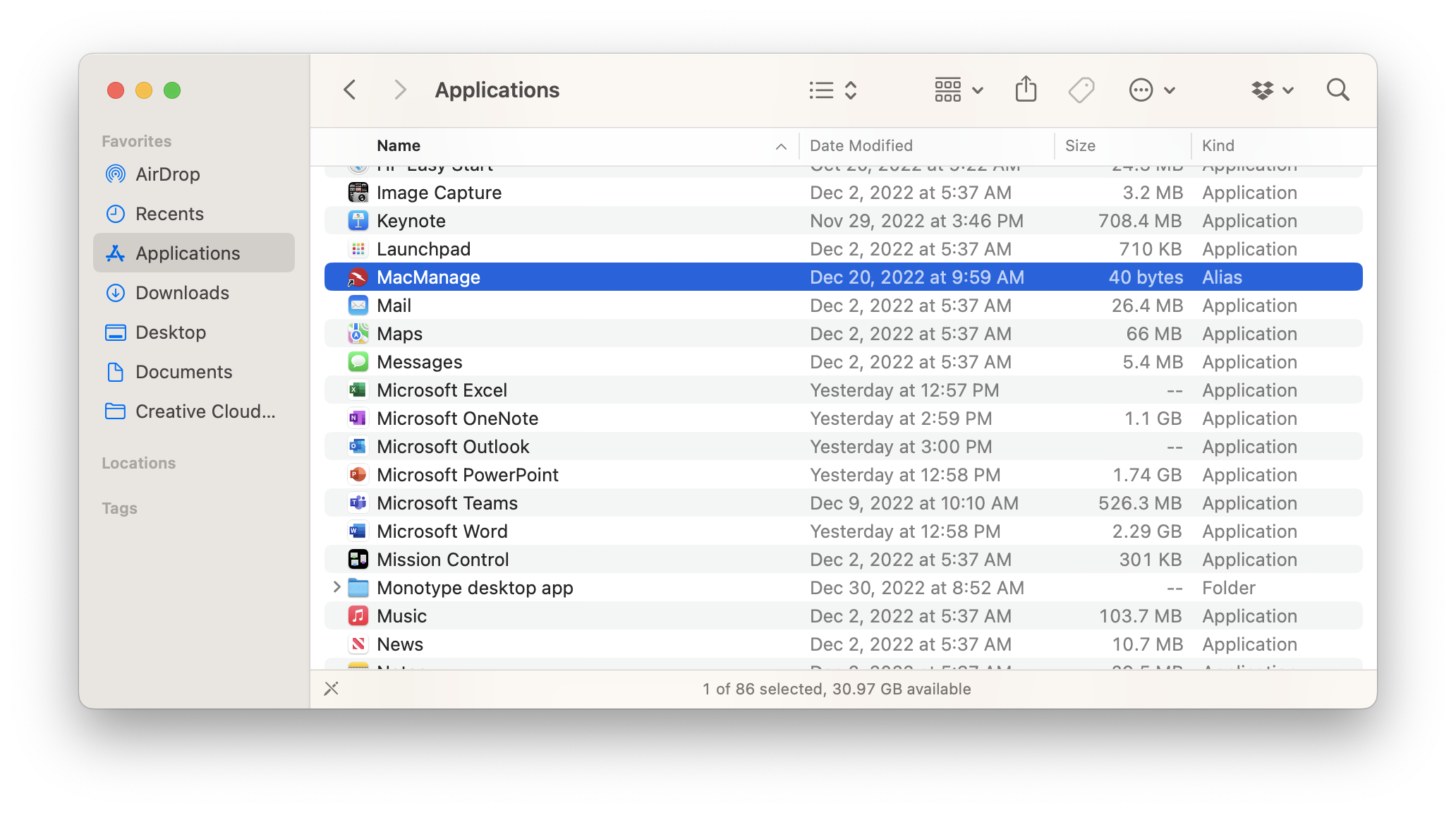 You can also quickly find the app by clicking on SupportMenu (the cross icon) in your menu bar and clicking on the MacManage button: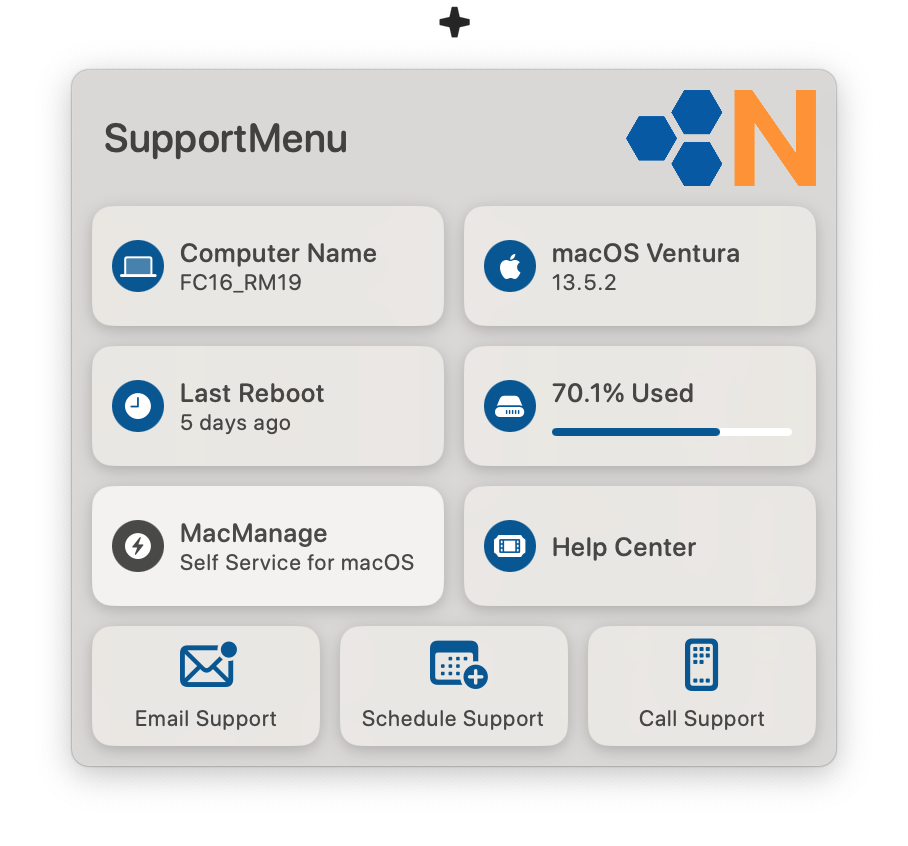 ​​Users can navigate by scrolling through the item list, using the search box, or selecting a category of items to view. To install or run any item, just click the Install button. Items listed with a gray Installed icon are either already installed, or have otherwise verified they're ineligible to run at this time.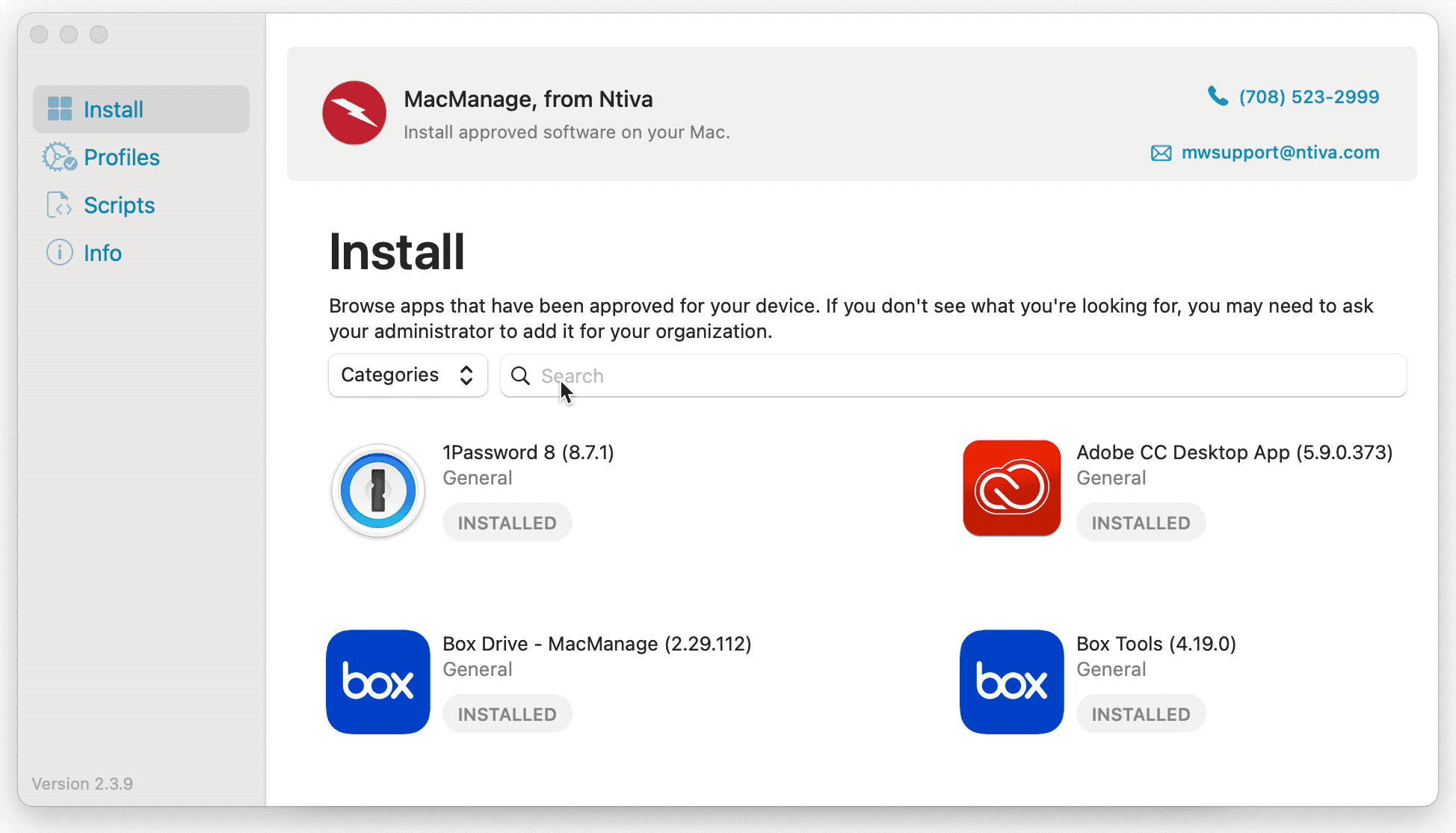 ​