If you still have a file server in your office, you need to watch this video! :)
We discussed moving on-premise (in-house) file servers to the Egnyte cloud platform for a modern way of working!
Being able to access and share files remotely is now essential to running almost any business. But that's not all you need. Companies must also reckon with more applications, devices and information distributed across more locations than ever. For that, you need more than easy-to-access cloud file storage. You need Egnyte.
We believe Egnyte is an ideal solution to meet the needs of the most demanding Creative Professional workflow. Similar cloud hosted solutions often fall short of Creative Professional expectations. These include:
Box.com
DropBox
Google Drive
Microsoft OneDrive
We were originally drawn to Egnyte's hybrid solution of cloud-based and on-premise storage. However, when the COVID-19 pandemic forced us to all work from home, the benefits of a 100% Cloud solution quickly became clear.
If you're looking to improve internal and external collaboration — especially in a Design, Marketing or Advertising industry with Terabytes of large files, then contact us to get started with Egnyte.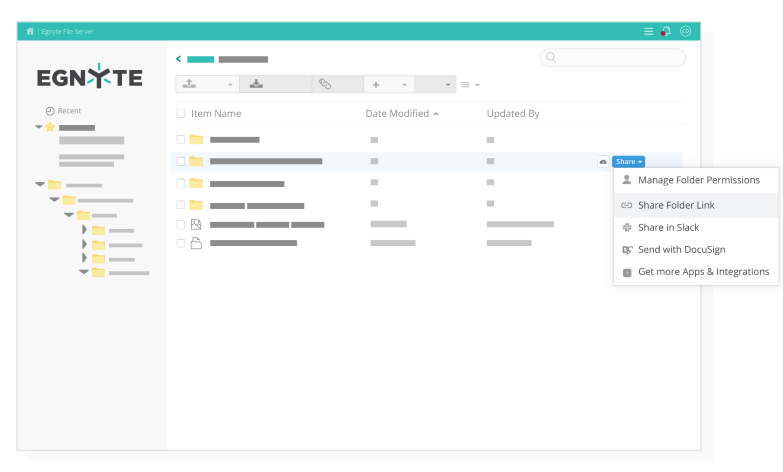 State of Egnyte - Summer 2020 (On-demand)
Watch a sneak peek of the exciting new enhancements coming to Egnyte. Hear from product experts as they chart the roadmap for content collaboration and protection in the digital workplace.
Highlights include:
New productivity enhancements in the Web UI, including the addition of Drag and Drop functionality and faster and more robust search capabilities.
Optimized device workflows in the Mobile app.
Enhancements to content governance, like viewing the age of files, their staleness, and other file aspects through Content Analytics.
And much more!