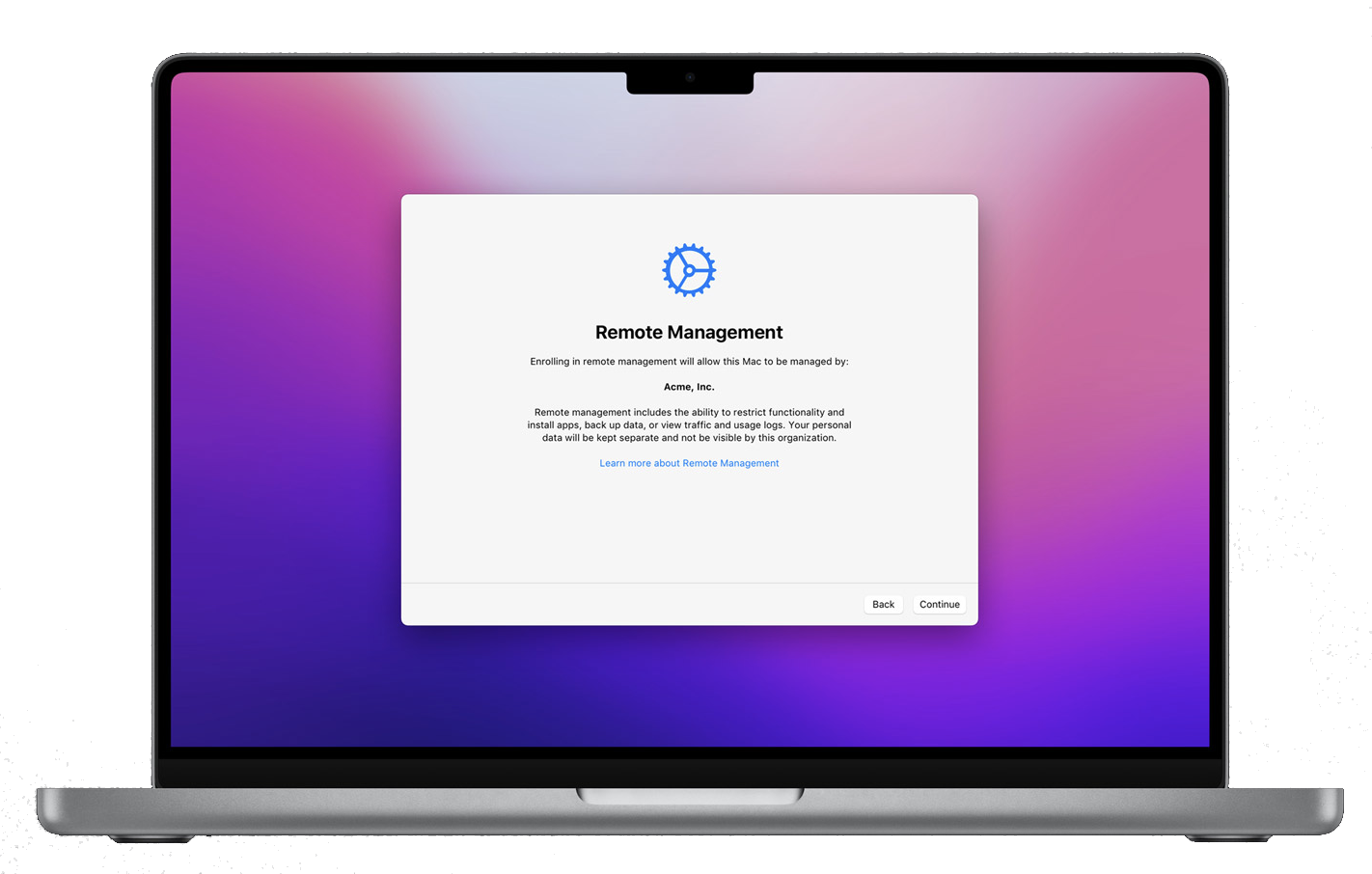 When we ask clients to enroll their Apple devices into our support system, it's common for anyone unfamiliar with Mobile Device Management (MDM) to have concerns.
These concerns are rare with users of Windows PCs because Windows devices are often automatically enrolled into a support system using Active Directory. Apple devices must get permission from the user to make this happen on devices already deployed. (Automated, Zero-touch deployment is best for new Apple devices.)
The good news is that Apple's Mobile Device Management is focused on the device, and the privacy of the person using the device is paramount. Said another way, MDM is concerned about organization data and not user data.
MDM is also a necessary foundation for securing a fleet of devices and protecting a team of people using these devices. No mature business today operates without some form of MDM on devices used to connect to business systems. Below are some examples of what MDM can and cannot do.

MDM CANNOT
View personal mail, calendars, contacts

View SMS or iMessages

View Browser history

View FaceTime or phone call logs

View personal reminders and notes

Collect the frequency of app usage

Access device location
MDM CAN
View and set the device name

Query the phone number

Query the serial number

Query the model name and number

View capacity and space available

Query operating system version number

Install managed apps

Configure all restrictions

Configure global HTTP proxy

Remotely erase all content and settings on the device

Manage Activation Lock

Access roaming status

Enable Lost Mode

Enforce device security requirements