Once you have an Apple Business Manager account and an Apple Custom Store tied to our management system you're ready to efficiently and securely deploy Apple devices to your workforce using Apple's automated, Zero Touch workflow.
The process requires that your organization continues to purchase from your Apple Custom Store at ecommerce.apple.com (or a pre-approved, authorized reseller). And you communicate with Ntiva any desired changes to the automated installation of applications or enforcement of security settings.
The Zero Touch deployment method is further enhanced with Single Sign-On (SSO). With this complete workflow, your team can use their Microsoft 365 or Google Workspace email, password, and two-factor to gain secure access to all their Apple devices and applications.
Zero Touch Deployment
Zero Touch deployment allows us to configure and manage remotely, and tailor the setup process to your team. So every Mac, iPad, iPhone, and Apple TV is ready to go from the start.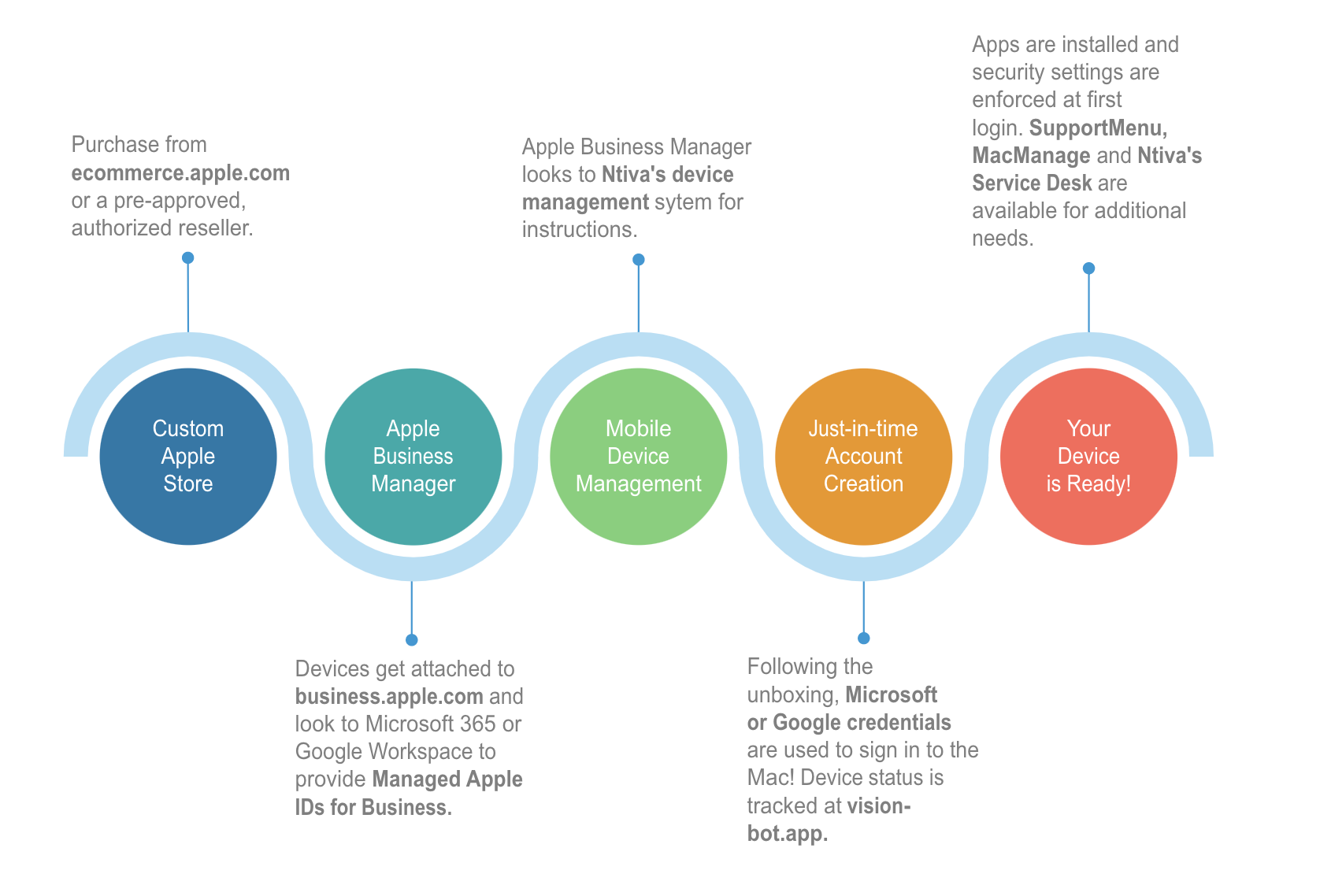 Single Sign-On (SSO)
Your Apple-based team can use one email, password, and two-factor across all of their accounts — and their Macs too!