Once you've created your Apple Business Manager account and signed in for the first time, you'll want to create a second account that Ntiva will use to help connect all your services. Creating this account is a necessary step in getting your Apple devices enrolled.
Sign into Apple Business Manager with your new account.
Select the Users Tab, and then click the Add button at the top of the next column to create a new user:


Fill out the details on the new user as follows:

First Name: Ntiva
Middle Name (optional): Apple
Last Name: Team
Managed Apple ID: nt_admin@yourdomaincom.appleid.com
Roles/Locations: Administrator
Email Address: apple-support@ntiva.com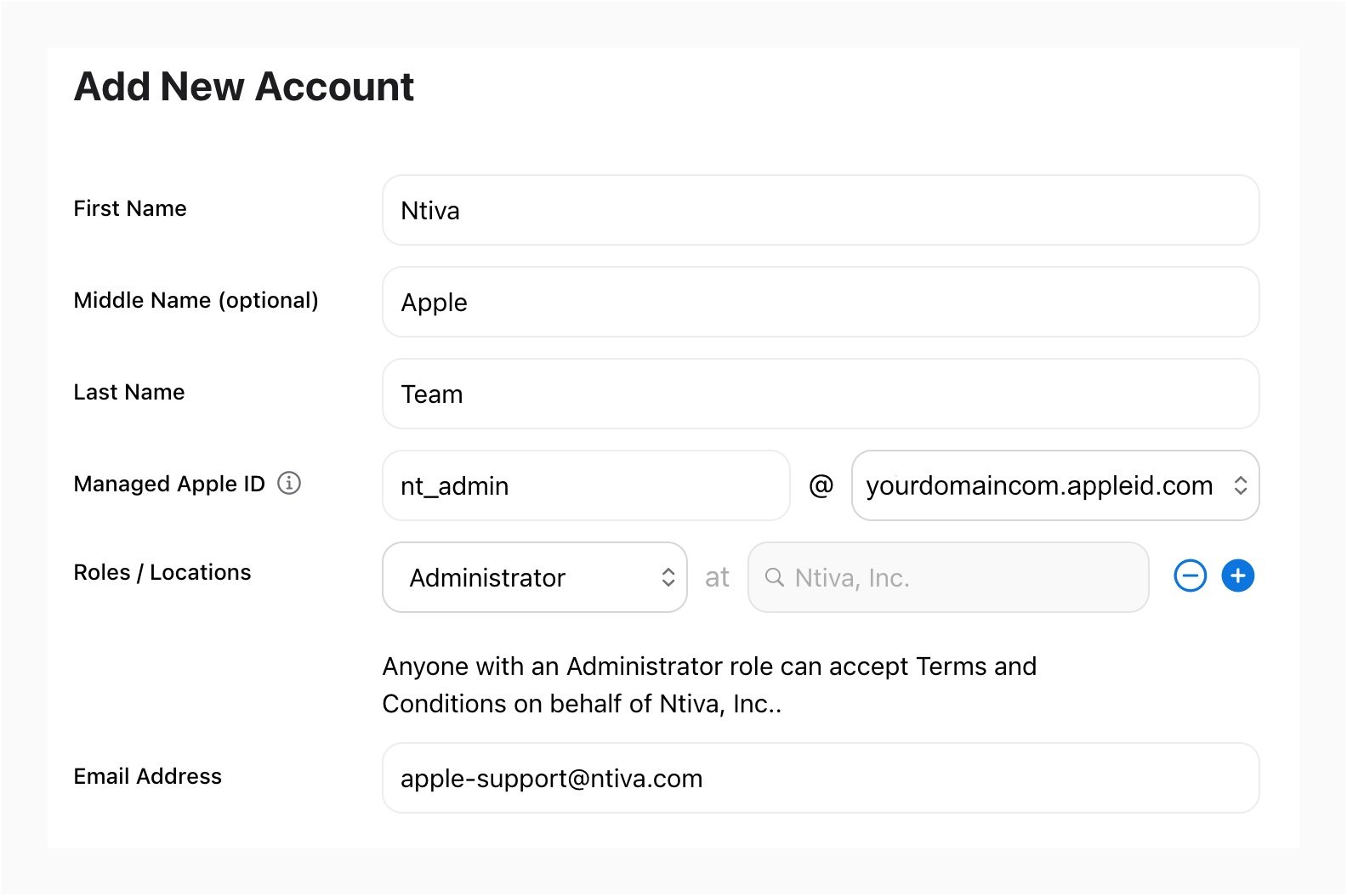 Click Save to finish creating the account.
After a moment, you'll see a prompt to Create New Sign-in:




Select the first option, Create a downloadable PDF and CSV and click Continue

Your new sign-in will be created, and once complete, you'll see the new account name and password:




Click Download...
Select 1-up PDF and click Download to download your PDF:




Congratulations! Send the PDF to your Ntiva Account Manager as soon as convenient. If you have any questions, please get in touch with us.