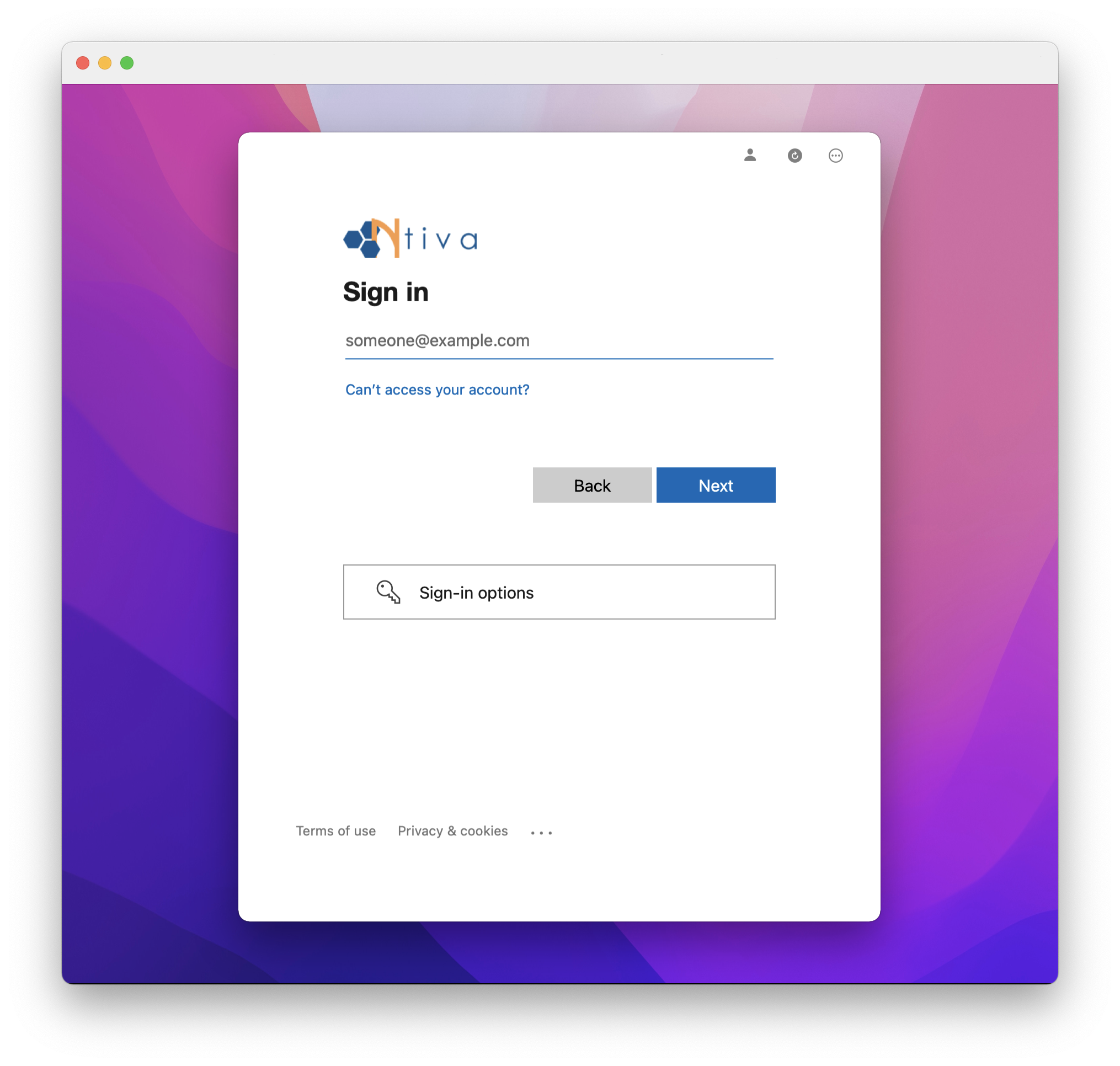 What is Addigy Identity?
Addigy Identity allows your team to log in to their macOS devices using your organization's established identity provider credentials and multi-factor authentication. Addigy Identity supports Okta, Google, AzureAD, and O365.
How To Get Started
Setup starts by creating the necessary components in your identity provider and sharing key data with Ntiva. If you've given Ntiva permission, we will do this. Otherwise, you (the client) must provide this information. We'll then use the information you provide and our internal checklist to complete the setup within Addigy.
Testing
Of course, testing is critical. There are a lot of settings required to make this work. We test internally with a virtual machine, but nothing beats real-world testing to confirm everything works as expected. A new Mac is ideal for testing the just-in-time account creation, but we can use any Mac to verify that Addigy Identity is working in your environment.
New Macs
Addigy Identity is excellent for the Zero Touch deployment of new Macs. New hires and existing team members use their company email and password to create their Mac account during the unboxing. Of course, new hires must first have an active email address and know their password!
Existing Macs
If you're new to working with Ntiva and have several Macs already deployed, you'll want to communicate the change that Addigy Identity will bring. Confirm an activation date with Ntiva, then customize the email template below to share with your Mac users. (Remember to update the parts in RED.)
*** EMAIL TEMPLATE START ***
From: Client Primary Contact
To: Mac Users
Subject: New Mac Login Experience
Hi, Team,
Next Tuesday morning, we are activating a new Mac login experience called Addigy Identity. You will use your company email address and password to log in to your Mac. We ask that you perform the following actions on Tuesday during your lunch break:
Restart: Restart your Mac over lunch to confirm it's working as expected.
Decrypt: You will need to unlock FileVault immediately after the restart before the

Google/Microsoft

window appears.
Sync to a user account: The first time you sign in, you must select your existing Mac user account for Addigy Identity to sync your email address and password in the future.
Done: Your Mac credentials are your company email address and password.
Detailed instructions with screen grabs are available online, Addigy Identity: Microsoft Login Experience OR Addigy Identity: Google Login Experience. If you discover any issues or have questions, please reach out to Ntiva's Service Desk for assistance.
Thanks,
*** EMAIL TEMPLATE END ***
Conclusion
Addigy Identity is a great way to maximize the productivity of your team. You get out-of-the-box macOS device management and user creation in under 5 minutes. Your team gets convenient and secure access to their Apple devices. Everybody wins!