We want you to be successful and prepared to take full advantage of the Apple ecosystem. You may have one Apple device, several hundred, or several thousand. In all situations, the journey begins with Apple Business Manager (ABM).


An Apple Business Manager account is required for the creation of the base MDM certificate required to connect your Apple devices to Ntiva's MDM solution. It is NOT optional. Management of company devices must establish a chain of trust from the organization, to Apple, to Ntiva, and then to your devices and users.


The enrollment form can be found here:
https://business.apple.com/signup/#/?r=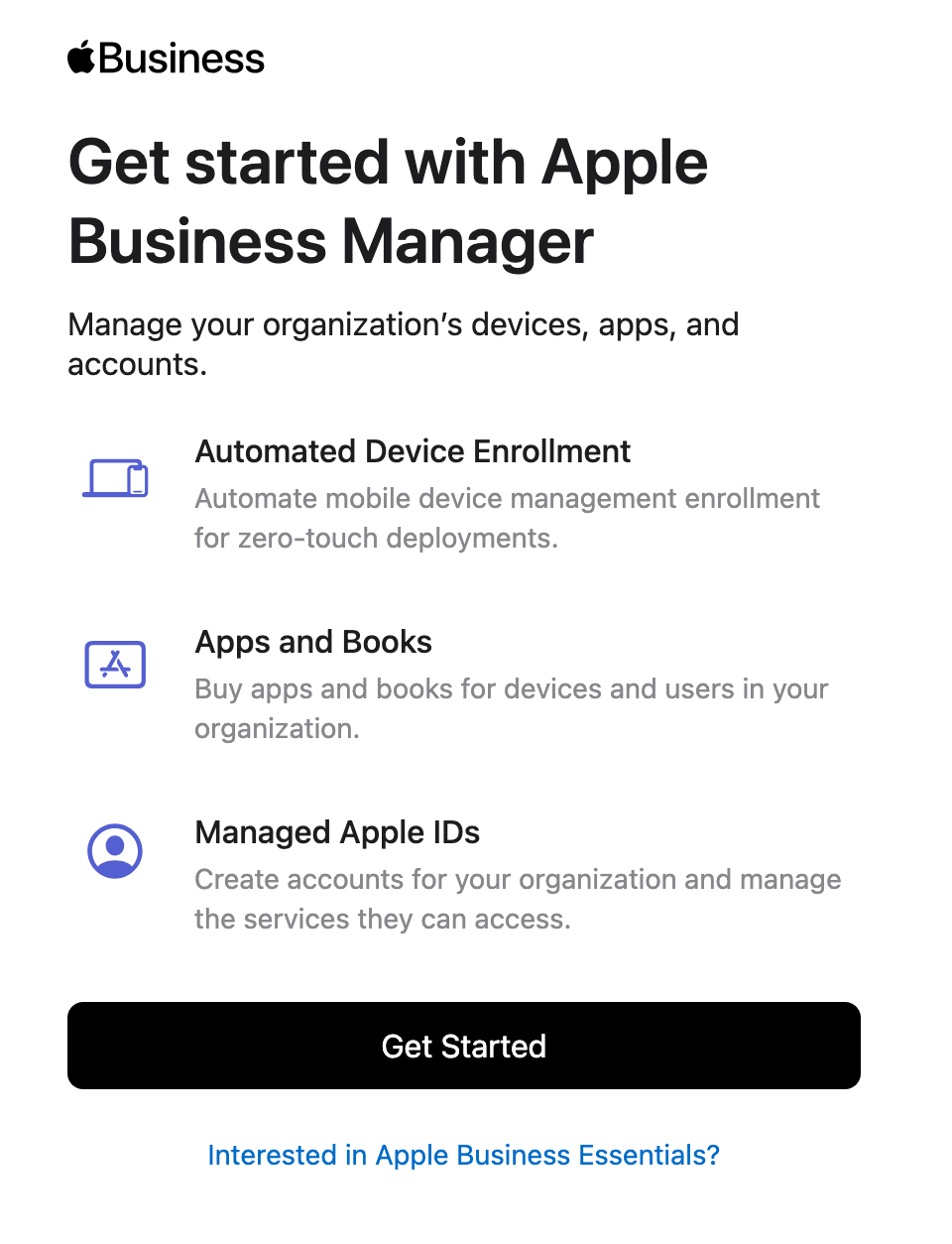 Click Get Started and fill out the form: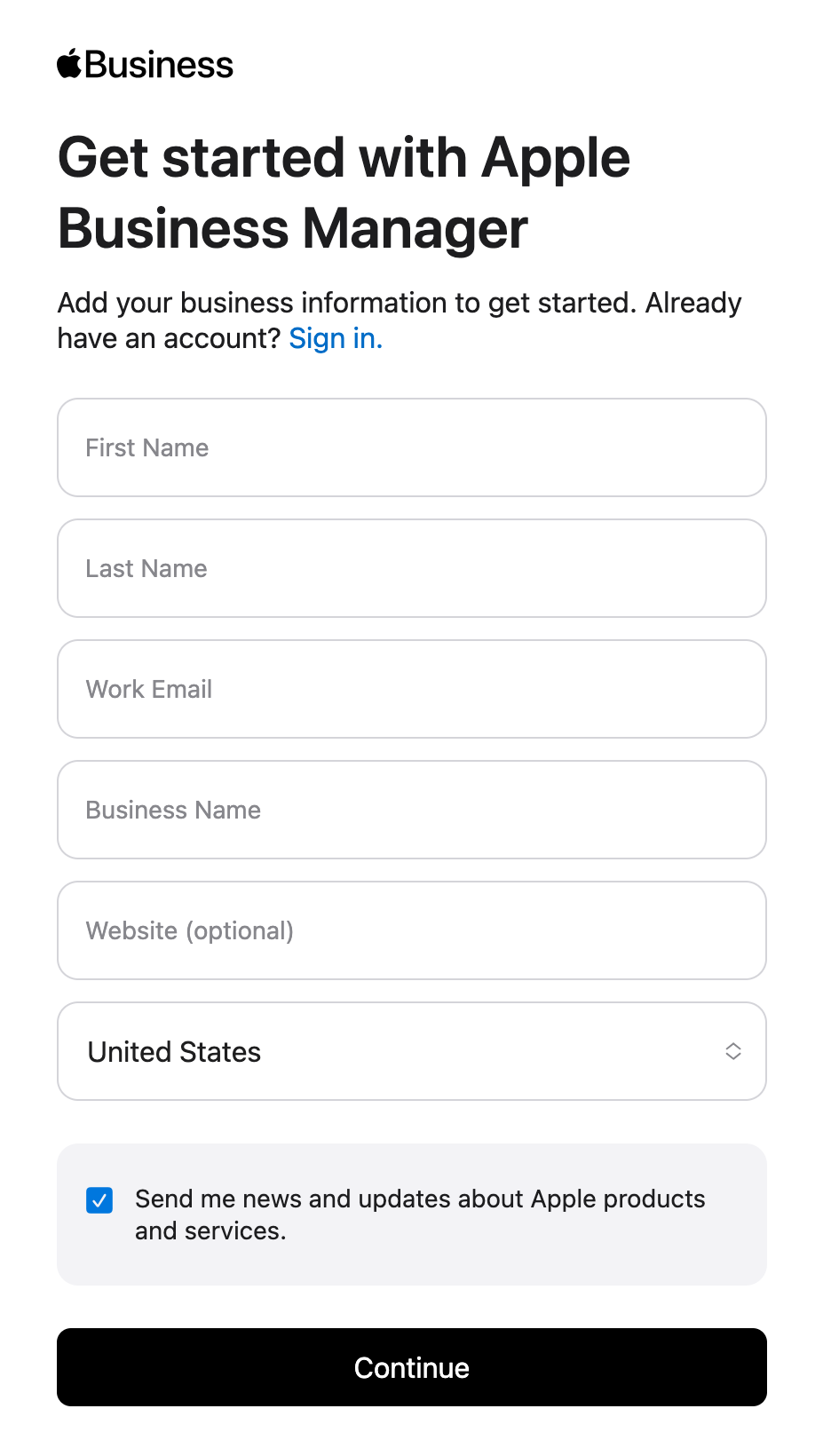 Note that you'll need to supply an email address
that is not currently in use as an Apple ID
(including for the App Store or iCloud) - it can be helpful to create a new alias or distribution list for this purpose like
abm_admin@yourdomain.com
. This email address will be your primary Apple Business Manager administrator.
Click Continue and follow the steps to set up your new ABM Admin Apple ID.
Verifying your account
Now that you're signed into Apple Business Manager, you'll need to verify your organization's identity with Apple. Look for this option in the sidebar: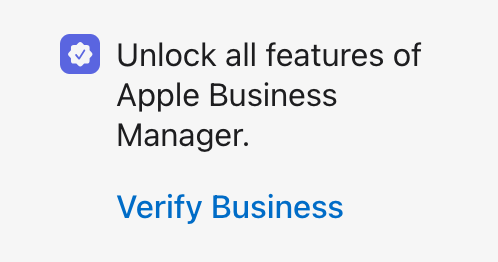 Click Verify Business to bring up your organization's preferences: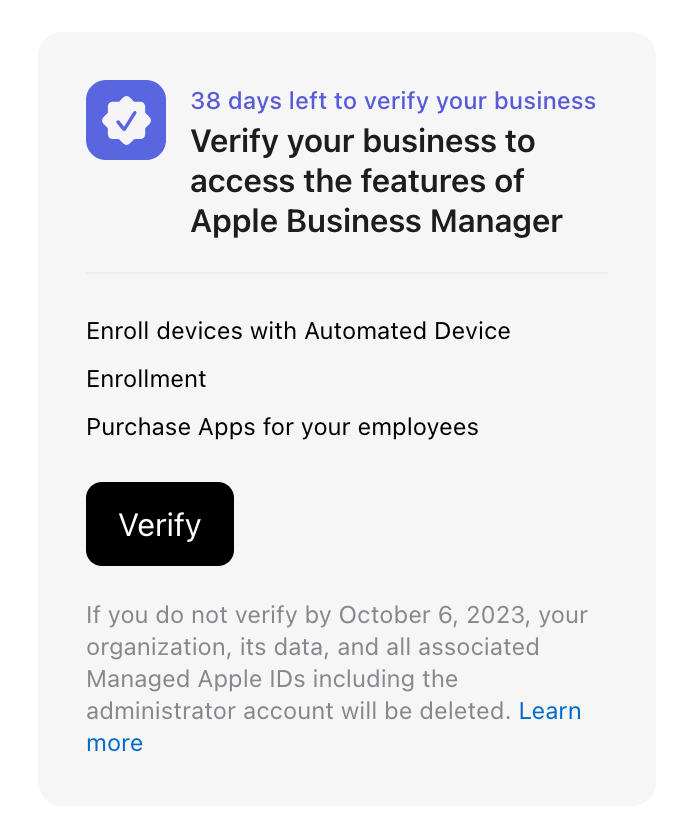 Click Verify and you'll be prompted to submit your business name, DUNS number, and a verification contact: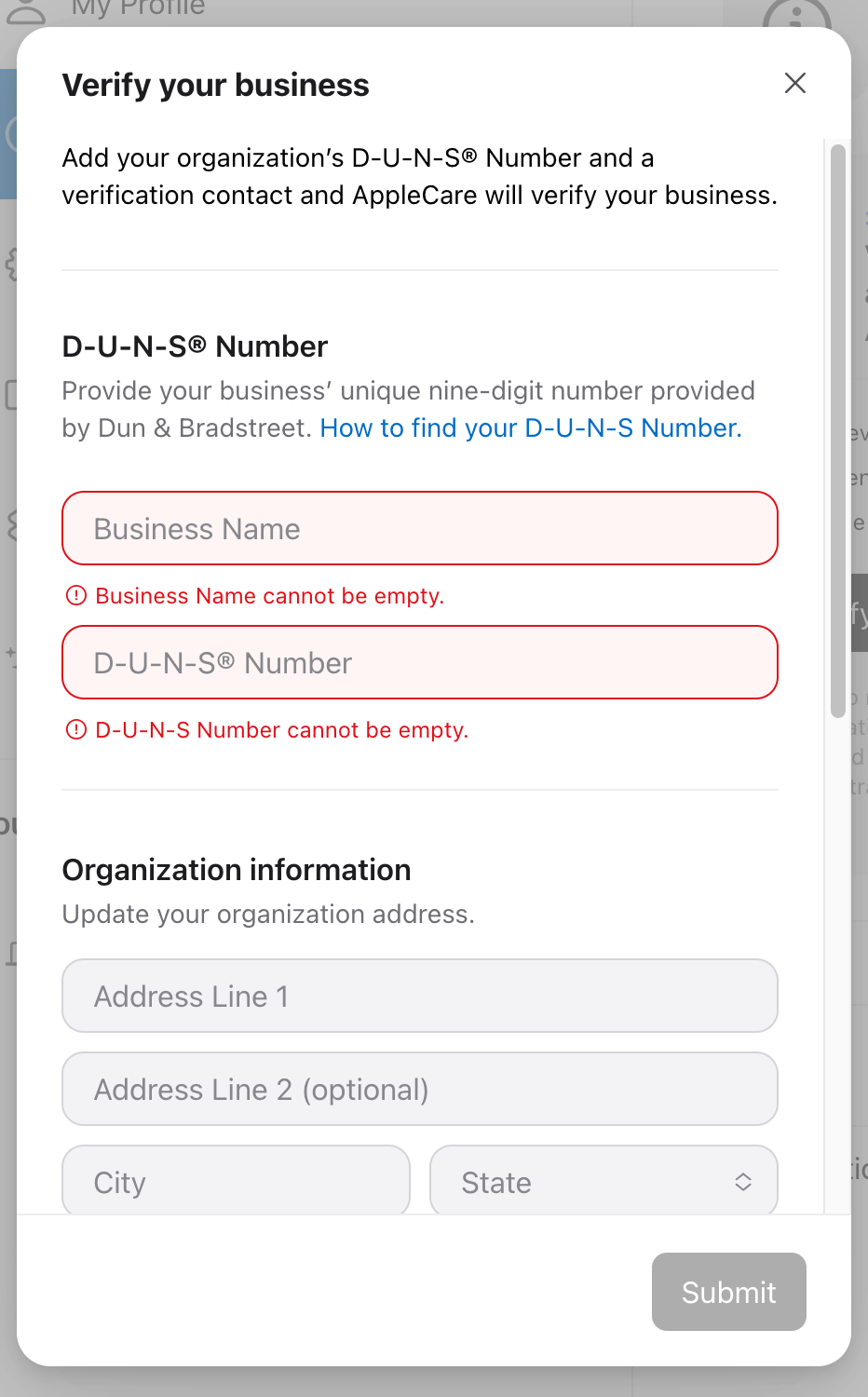 Don't know your D-U-N-S number?

Look it up here.

(Additional details in the

Signing Up for Apple Business Manager

section of Apple's

Getting Started Guide: Apple Business Manager). Please note that the Business Name field should match the info on your DUNS number record. If the number and business name are entered correctly, the Organization Information fields should automatically populate.
Apple will also require a Verification Contact to ensure the ABM application is genuine. Apple will reach out to this person by phone during the process. The verification contact should be a director-level-or-higher (or equivalent) within your organization.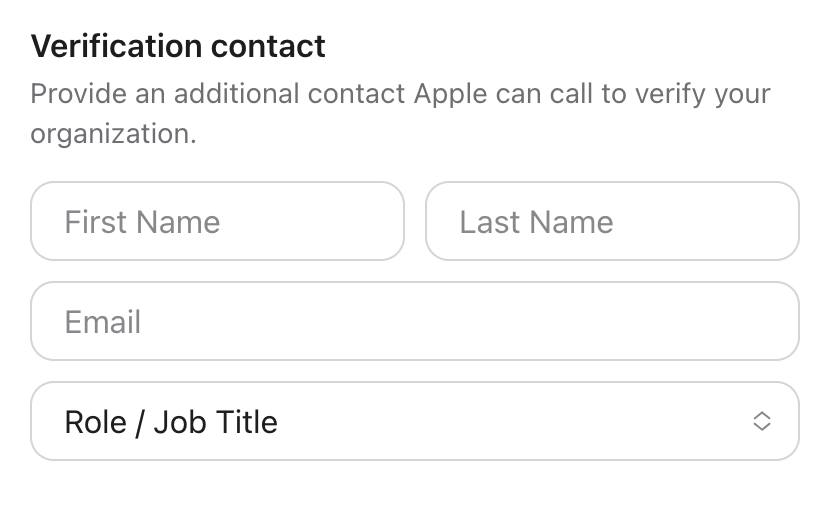 Once the application is submitted, it may take a few days for Apple to reach out to the Verification Contact. In the meantime, see
this next article
for how to invite Ntiva as an admin, so that we can take the next steps in configuring your Ntiva Addigy enrollment profile and beginning the process for zero-touch enrollment of Apple devices.
Note: the verification process must be completed before we can generate your enrollment links.
Contact Ntiva if you have any questions, or need any other assistance!