Updates vs Upgrades
You may receive a notification, or be asked by your IT team, to update the software on your Mac. Updates are important to make sure your computer remains stable and secure. Apple has made an interesting choice, however, to display macOS upgrades and software updates in the same window. Let's take a look at how they differ and how to trigger each one.
Software Update
A software update is usually a patch that adds security to your Mac or fixes bugs. These can take a few forms:
Point Update - An update from macOS 10.15.6 to 10.15.7 that changes the last digit of the version number.
Security Update - An update to 10.15.7 that doesn't change the version number. An example would be "Security Update 2020-001 10.15.7."
Supplemental Update - An update to 10.15.7 that doesn't change the version number. An example would be "macOS Supplemental Update."
These updates tend to not add new features or make big changes to how your Mac looks and behaves. Rather they are all about maintenance and security.
macOS Upgrade
A macOS upgrade is a substantial change to your Mac and will have a unique name. Past upgrades have included Mojave and Catalina - the current OS is named Big Sur. macOS upgrades are characterized by the following:
They change the name and major version of your Mac. For example, you may upgrade from macOS Mojave 10.14.6 to macOS Catalina 10.15.7. Note that the name of the OS changed, as did the major version number (14 to 15).

They require thorough research before implementation. Many business-critical applications may need to be updated or have new licenses purchased before they'll work in a new OS.
How to Update or Upgrade
Let's talk about how to start a software update or macOS upgrade. You'll begin at the same place, in System Preferences → Software Update: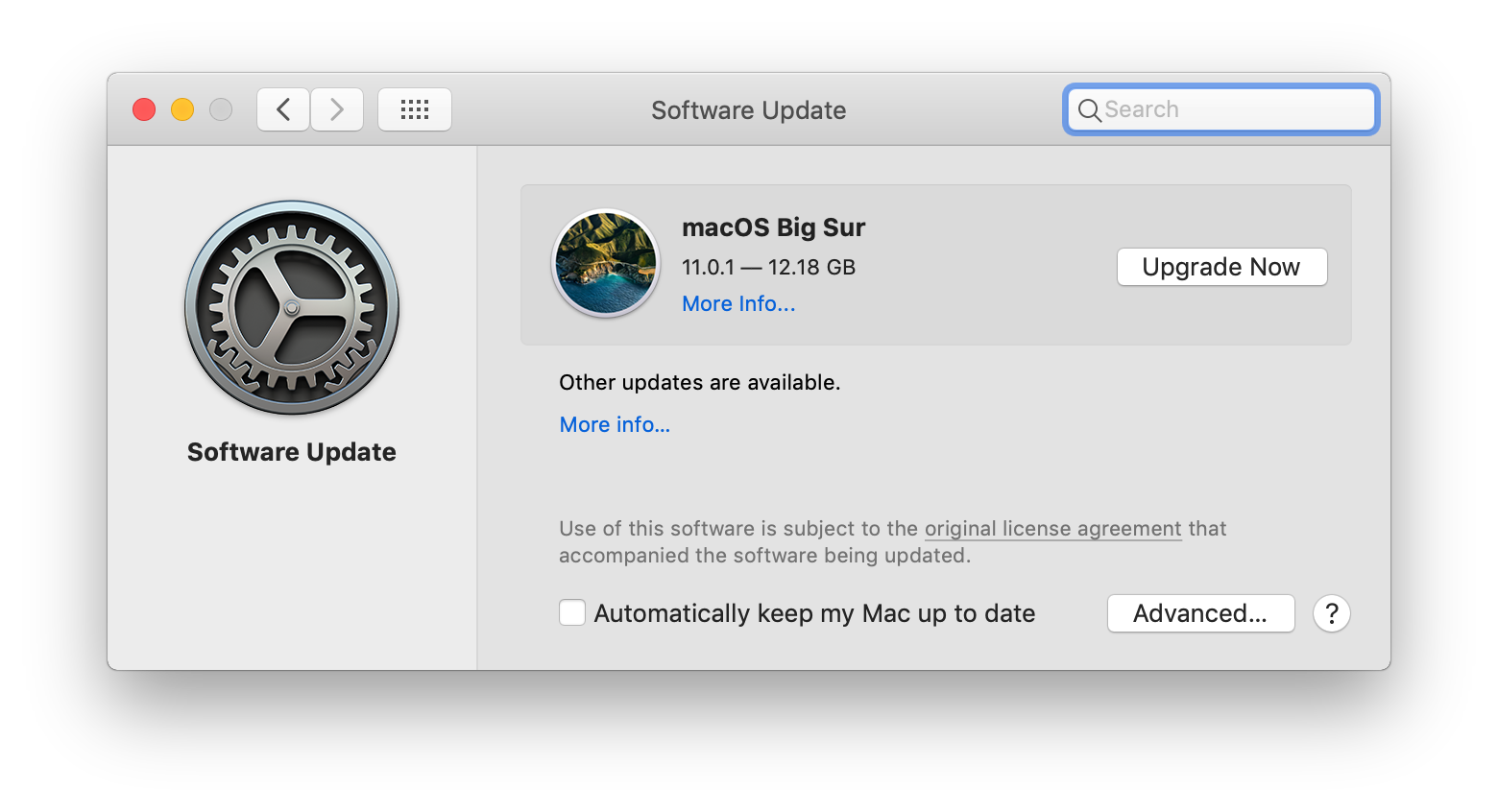 There are two sections to this window - on the top, you have a macOS Upgrade Banner, and below, you have "Other updates are available". To get started:
macOS Upgrade: If your organization has thoroughly researched the new operating system and is upgrading all workstations, you'll use the Upgrade Now button inside the banner to begin.

Software Update: If you have received a notification letting you know that a required update is available, click on the More Info button under the banner to bring up your list of updates:
Click Install Now to begin.
If you're already running the latest major macOS version, or if the latest version has been blocked, you may see a simpler view, with the macOS Upgrade Banner removed: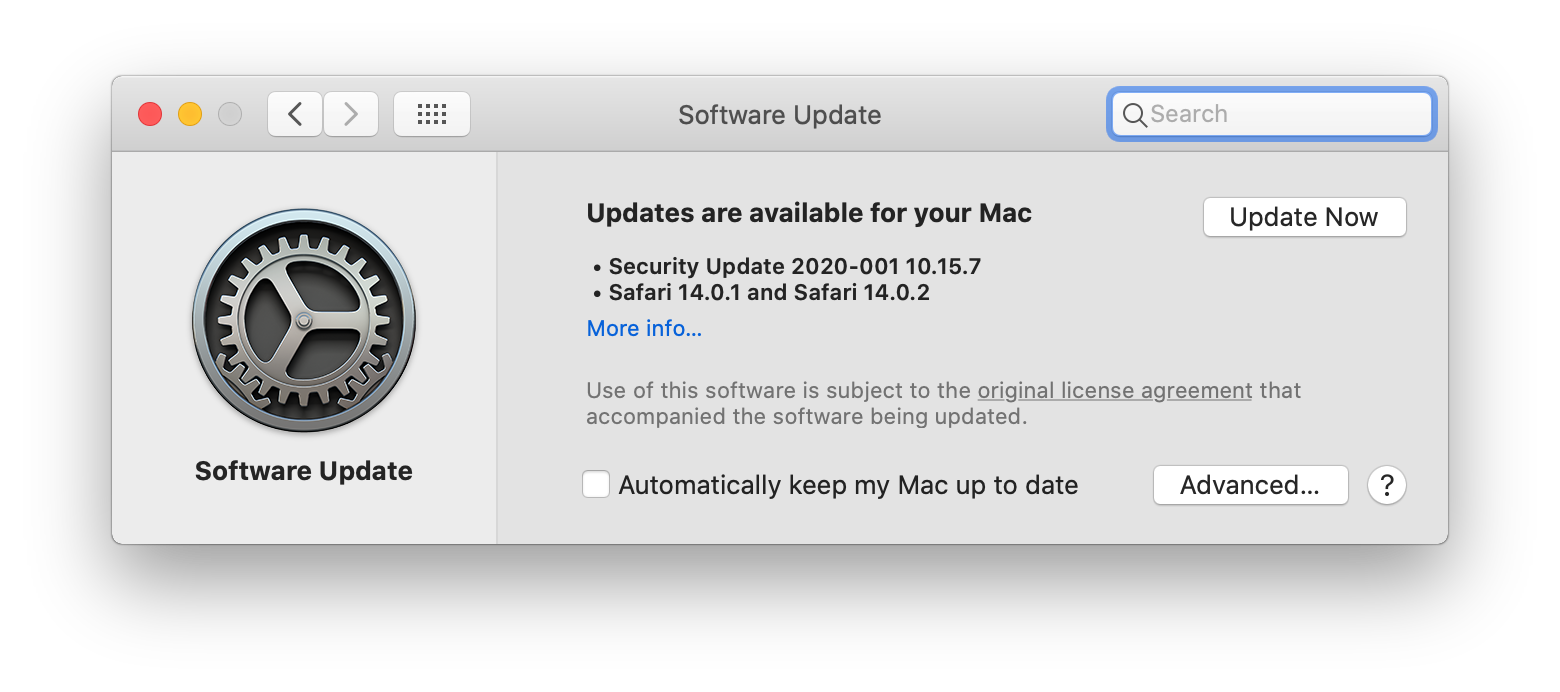 Click Update Now to begin your software update.
Always contact us prior to running a macOS upgrade. (Incremental updates are typically fine to run on your own.
If you have any questions, we're available at support@forgetcomputers.com or by phone at (312) 602-5345 x1.