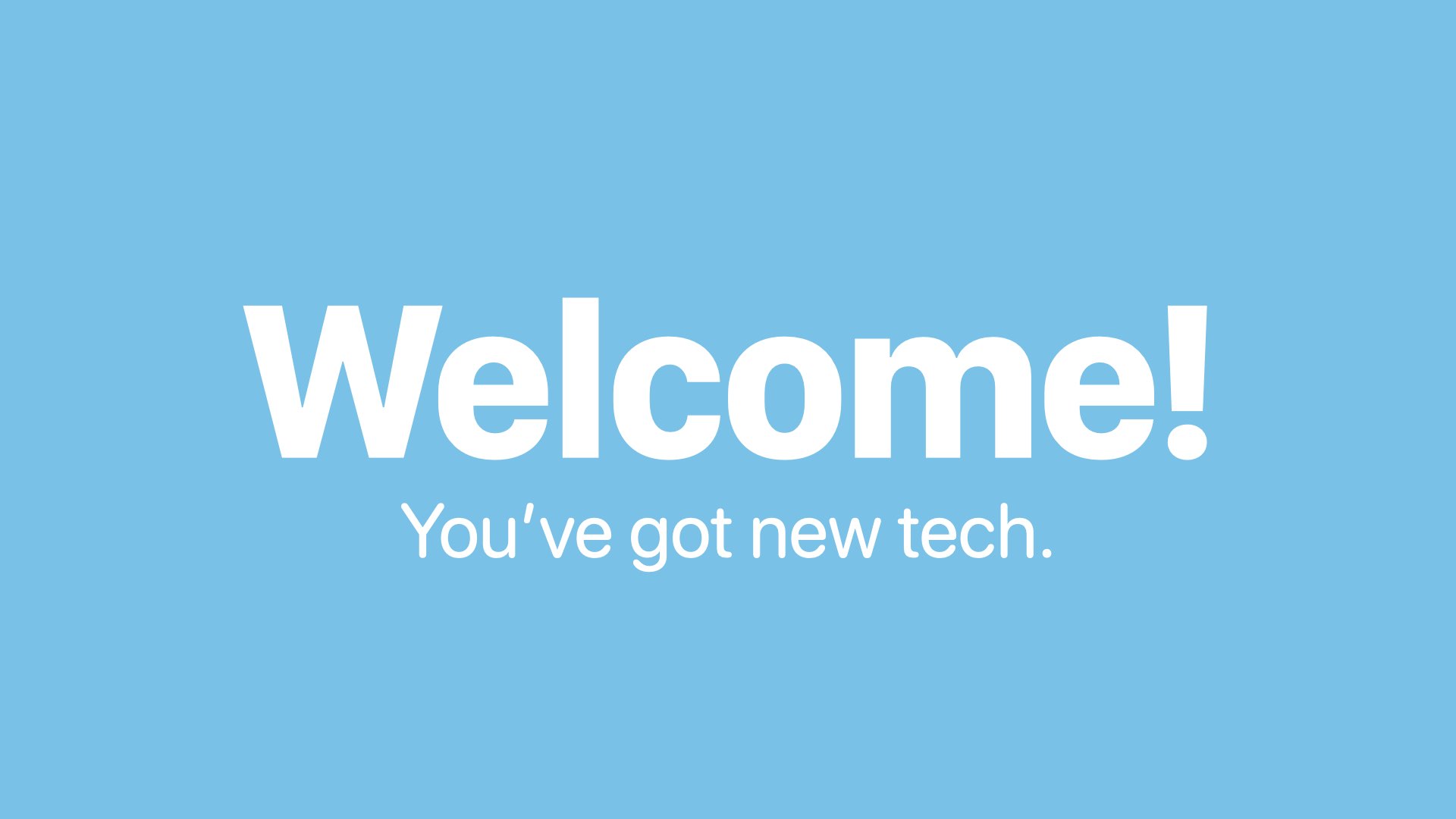 Onboarding new team members and introducing them to your company's technology is integral to establishing a new relationship and delivering a fantastic onboarding experience. Below is an email template you can customize for your organization. Pay special attention to changing the areas in

RED

.
*** EMAIL TEMPLATE START ***
From: Manager or HR
To: Mac Users Personal Email
Subject: Welcome to COMPANYNAME - Account Setups
Hi, NAME,
Welcome to COMPANYNAME. I look forward to meeting you on DAY at TIME. Below is information to activate your company accounts.
On your first day, use the invitation we sent to your personal email

[or phone]

to activate your company email at

https://outlook.office.com

[or http://mail.google.com/

]

. The initial login will ask you to change your password and set up multi-factor authentication (MFA) using a personal email address and phone number.
Once you've gained access to your company email, you will find invites for additional web applications you must activate. These include

LIST HERE

.
Your company-issued Mac computer will use

Microsoft 365

[or

Google

]

for authentication. NOTE: You must activate your email account and log in at least once on your personal phone before you can unlock your Mac.
HELPFUL TIPS!
Use a password manager when you can, and

never

reuse passwords.

Do not make technology changes or purchases without consulting with us. It will only take a minute, and it could save you hours of downtime and frustration.

Contact our technology partner, Ntiva, if you encounter problems with your Apple hardware or software.
Thank you!
*** EMAIL TEMPLATE END ***