Congratulations and welcome to Ntiva!
This guide will take you through the steps required to migrate your Mac to Ntiva's mobile device management system.
Navigate to your Applications folder and open MacManage
If your Mac is enrolled with JAMF, this app will be called "Self Service."


Search for the item named Support Migration and click the Install button. Please note the name of this item may include your company's name.

The Addigy Migrator will download and launch, providing feedback on the activity. Depending on your internet connection, this process can take 2-10 minutes.

When "Waiting for your approval" is presented, System Preferences will launch (or System Settings if you're running macOS Ventura). Click the appropriate button to proceed:



macOS Monterey (12) and earlier
macOS Ventura (13) and newer

Highlight the new profile, then click the Install button on the right side

Double-click the new profile
If you see the Privacy & Security list instead of your company profile, you may need to scroll down to the bottom of the window and click on the Profiles button.






5. Confirm your selection

:


| | |
| --- | --- |
| macOS Monterey (12) and earlier | macOS Ventura (13) and newer |
| | |
| | |
6. Type in your username and password to proceed. If your user account is not an administrator, use the username "welcome" and password "welcome":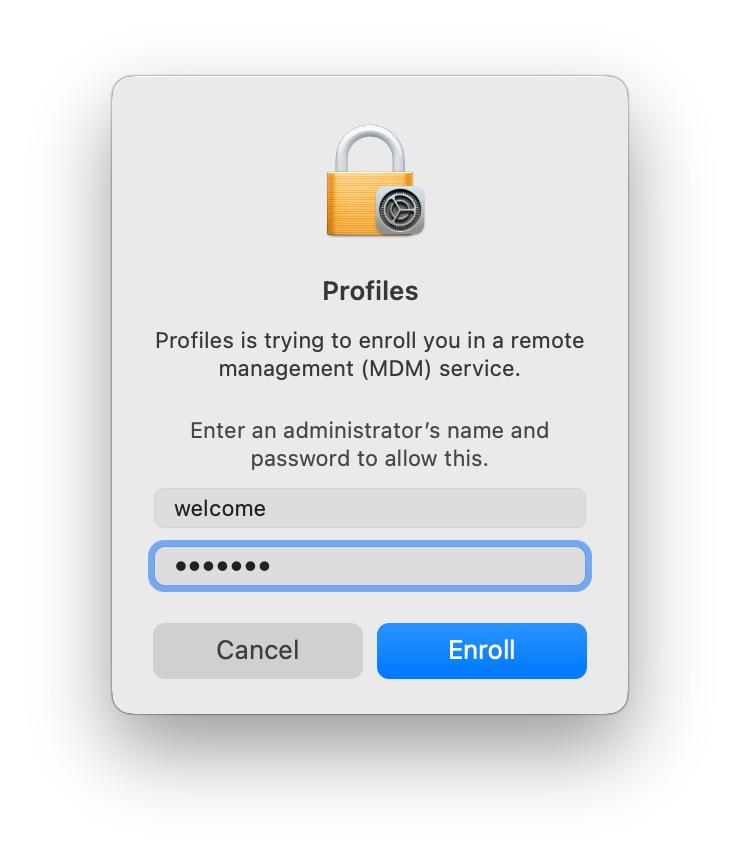 Once complete, you'll see additional MDM Profiles install, and the Ignore/Install buttons will be gone:

| | |
| --- | --- |
| macOS Monterey (12) and earlier | macOS Ventura (13) and newer |
| | |
After a few seconds, the Addigy Migrator will confirm that all work is completed. The Addigy Migrator will then close, and you're done!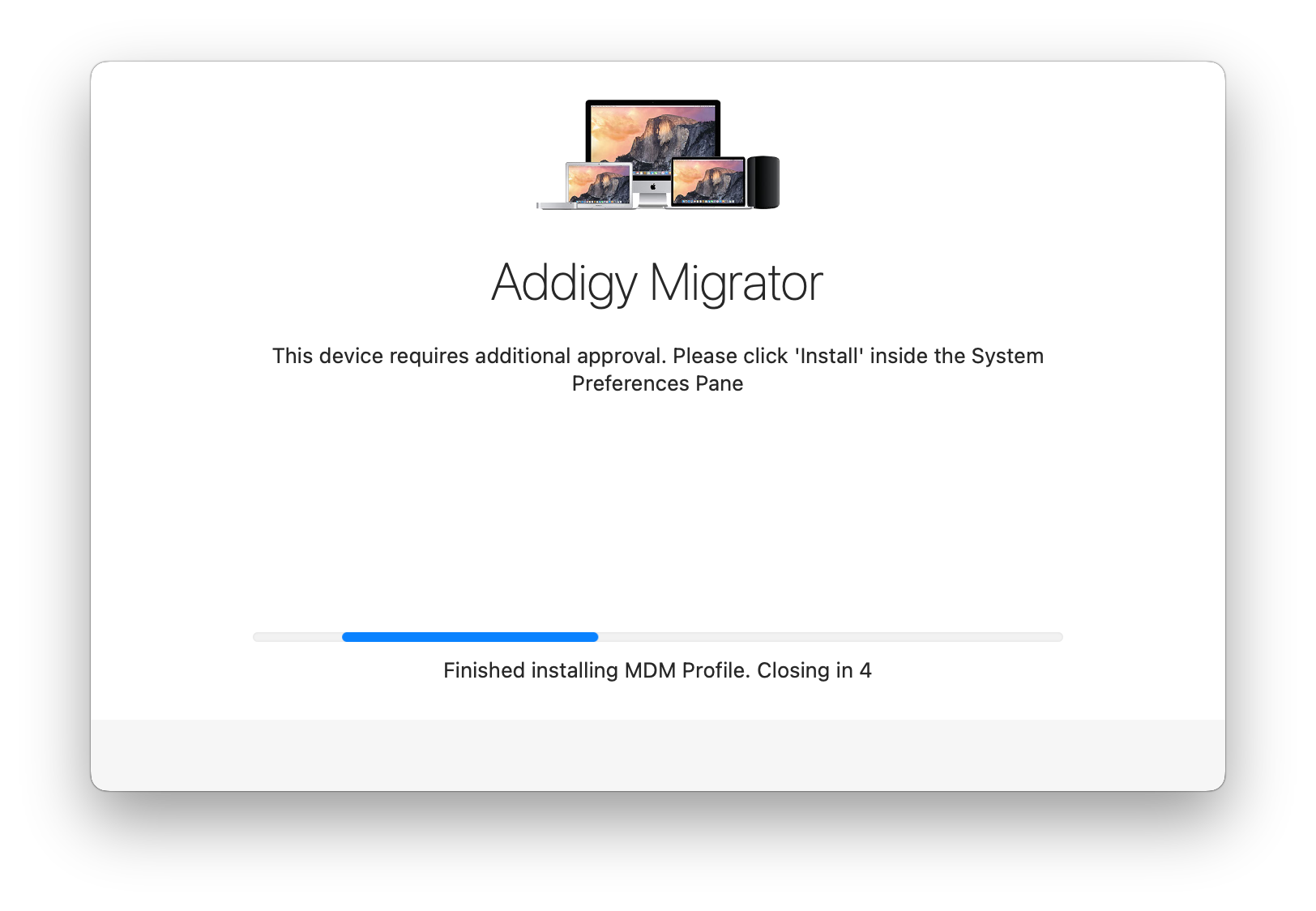 What to Expect
Below are a few items you might notice after the migration.
If you have any questions or require assistance, please get in touch with us or email support@ntiva.com.