Now that your Mac is enrolled in support, here are the types of things you can expect to see. Every organization may have slightly different needs and settings, so your experience may vary.
New Apps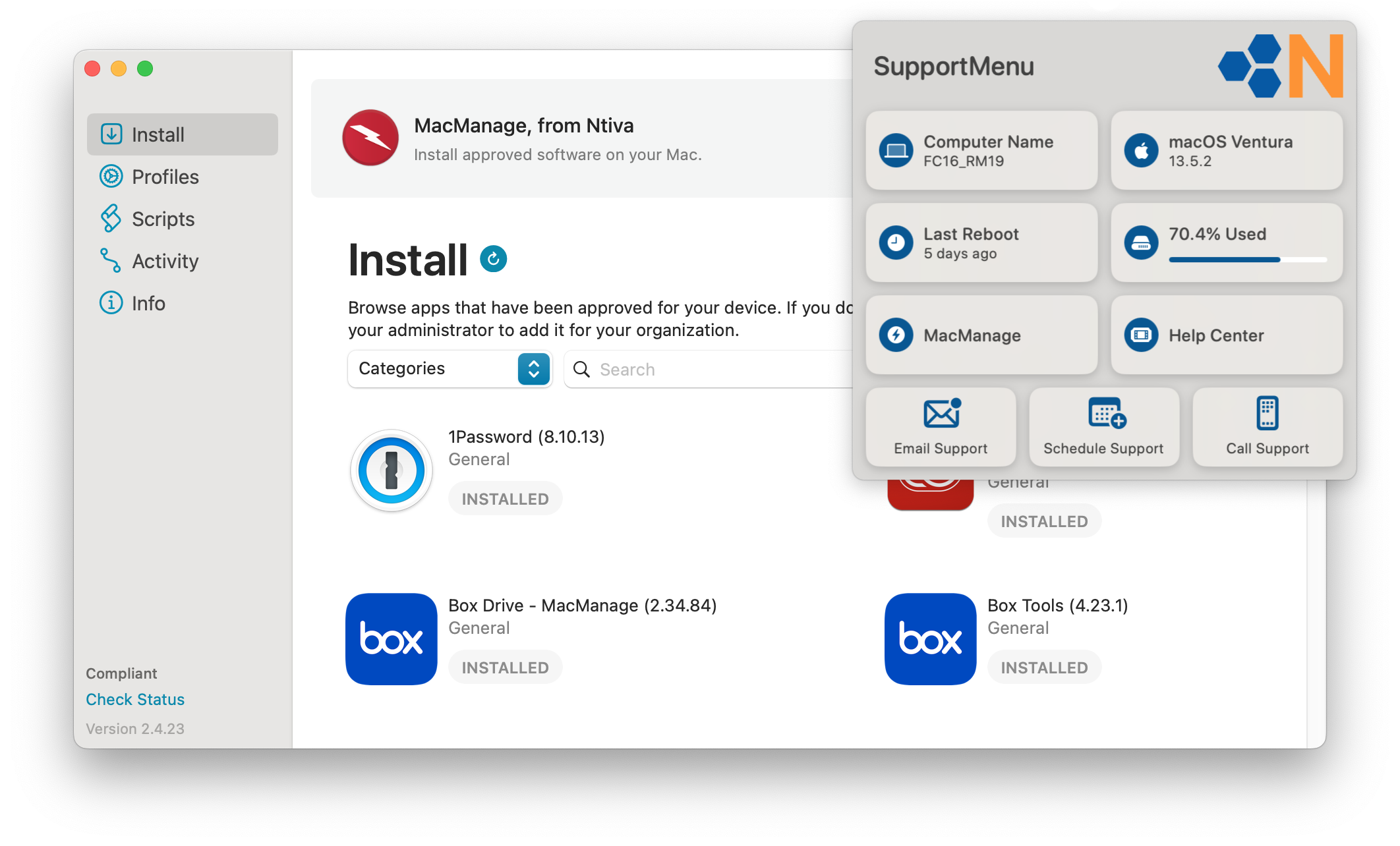 SupportMenu and MacManage will be available for you to use to get quick information about your device or run admin-approved installers and maintenance items. You'll also find Splashtop in your Applications folder, which you can use during remote sessions with our support desk.
Update Prompts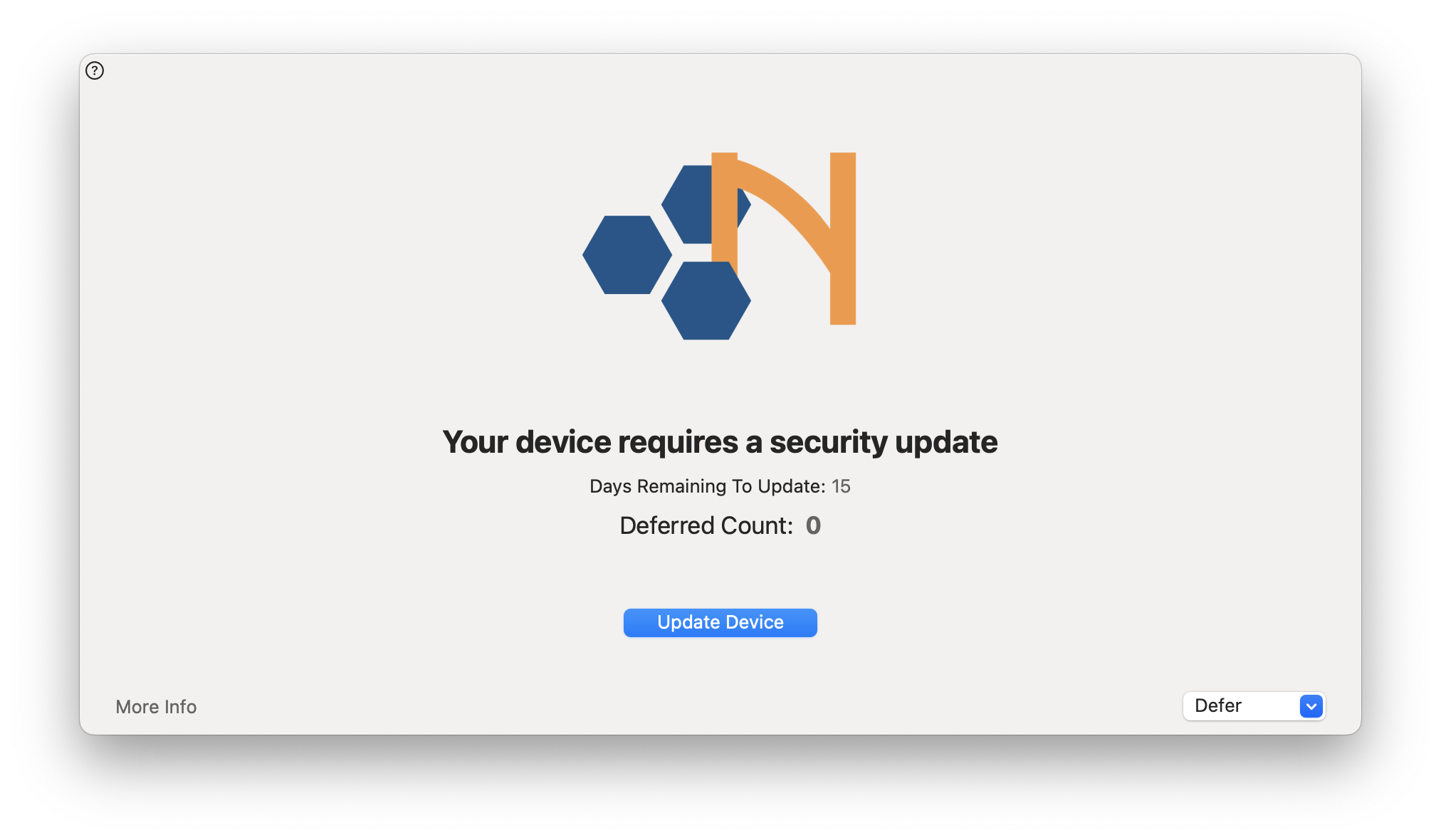 If your device has fallen behind on critical security updates, you will be nudged to apply updates and restart.

---
Trouble Running macOS Updates? There is a known bug whereby macOS updates (sometimes called patches) do not appear or won't install. We have developed a fix for this ... run the Software Update – Kickstart Process in MacManage. Additional troubleshooting steps can be found at the bottom of this Nudge support article.
---
FileVault Disk Encryption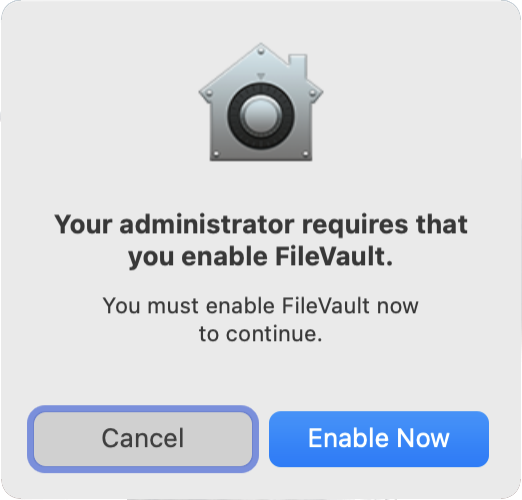 Apple provides a powerful security tool in the form of FileVault Disk Encryption. If your Mac isn't yet encrypted, you will be prompted to enable FileVault when you restart or log out of your Mac. You may see FileVault Permissions Repair notifications to ensure your local accounts have the needed permissions to decrypt your disk. A full guide on your experience can be found here.
Automatic Patching
The following apps and macOS updates will get applied to your Mac, if applicable. These updates will not interrupt you and will only run if the apps are already installed and out of date.
Adobe Reader
Google Chrome
Mozilla Firefox
Microsoft Edge
Microsoft Office (Word, Excel, PowerPoint, and Outlook)
Zoom
macOS updates that do

not

require a restart
Management Account
Anyone who pays close attention will notice a new Admin account gets created on macOS. This is used exclusively by Ntiva for remote support and automation. If you want a custom admin account for your organization please ask us to create one for automatic deployment.
Endpoint Protection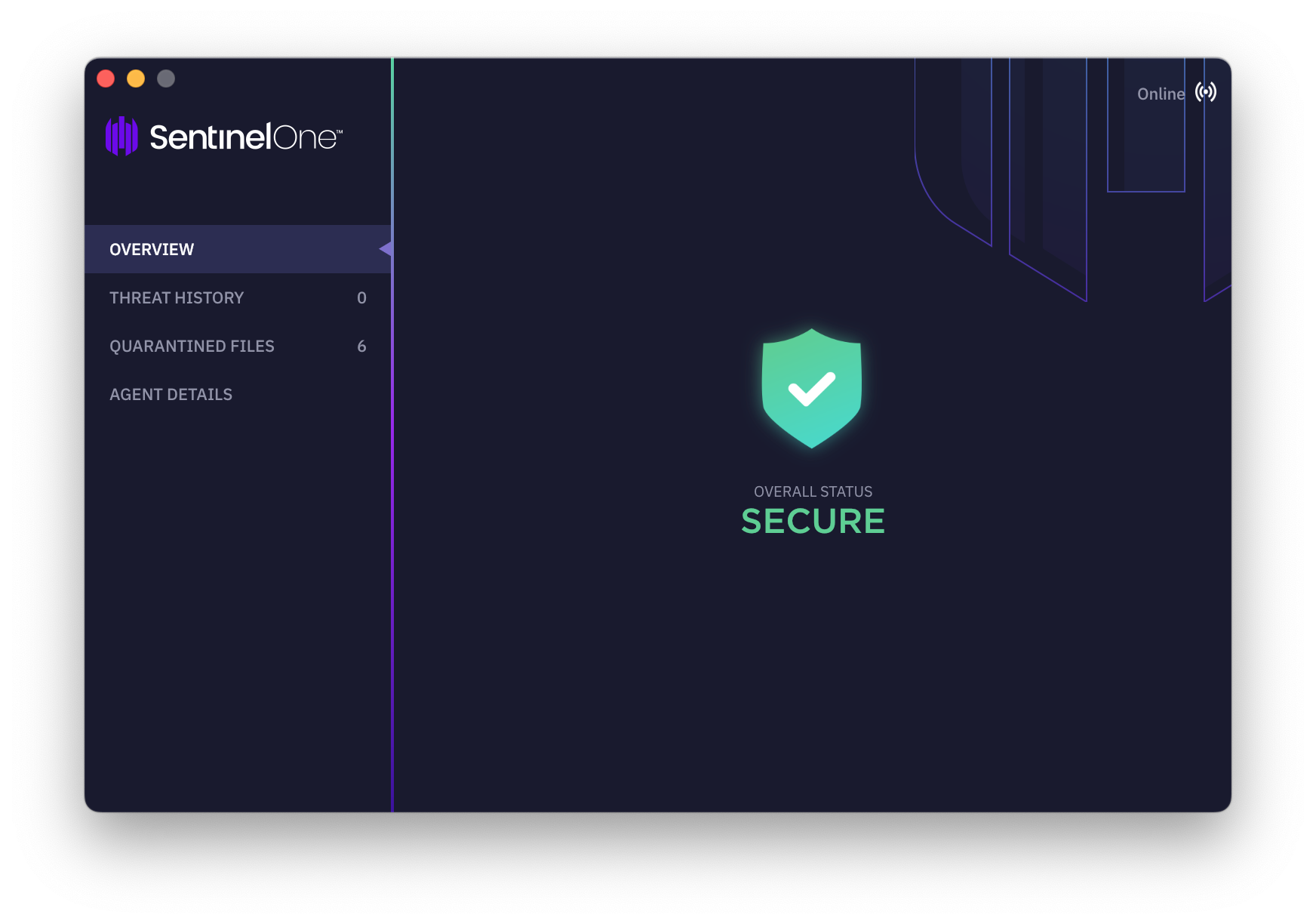 Upon enrollment (or sometimes at a later date if you're in the middle of the onboarding process), your devices will install endpoint protection software. Since every company has a different security posture and different needs, the exact applications installed, or settings applied, may vary.